Suits is back!
On Suits Season 6 Episode 1, the team had to try find a way out of what happened to the firm.
Below, TV Fanatics, Jasmine, Christine Hinton and Stacy Glanzman discuss Mike's first night, Frank's next move and what Rachel will do...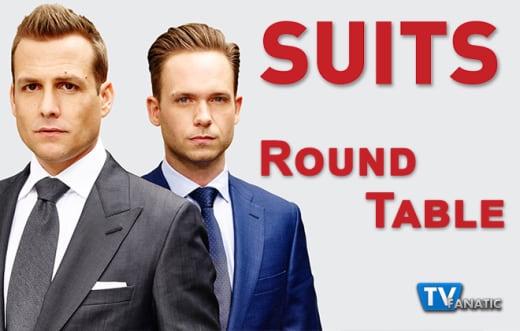 What did you think of Mike's first night on the inside?
Jasmine: I loved most of it. We bid adieu to that god awful haircut and Theo Huxtable called Mike out on being an entitled narcissist. The Frank "twist" was anticlimactic. Didn't they put a cop in Mike's cell to get a confession out of him when he was first arrested?  How could he see through that but fall into Frank's trap? This isn't Camp Cupcake, Mikey! You're better than this!
Christine: I loved Malcolm-Jamal Warner's character calling Mike out on his attitude. I couldn't believe it when Mike whined about being left in the room for hours. He needs to realize, and fast, that he's not in control here. I can't wait to see how Mike changes, if at all, from this experience.
Stacy: It was good seeing Mike get knocked down a peg. Sometimes his arrogance can be too much, and the scenes with Warner's character were awesome. Frank may have caught Mike off guard, but Mike's a fast learner and adapts quickly, so I'm curious to see what his next move will be. 
Will Louis and Harvey really be able to be friends?
Jasmine: Probably not. They're more like siblings. Their relationship works best in that grey area between wanting to kill each other and possibly helping each other bury a body. 
Christine: They really are like squabbling brothers. They care about one another in their own way and hopefully saving the firm will bring them together instead of tearing them further apart.
Stacy: I don't know if "friends" is the right word, but they're definitely capable of putting their differences aside for the greater good. They really are all one big dysfunctional family. 
Will Rachel be able to stay at the firm if it just reminds her of Mike?
Jasmine: Rachel is too deep into this to not see it through. She called them her family so I don't see her jumping ship any time soon.
Christine: Yes, I think her history there will make staying at the firm even more important to her. I also think she's going to immerse herself in the work now that Mike is gone.
Stacy: Yeah, she'll stay. They're her family and while being there might hurt, not being there will hurt more. She needs to stay busy and have a purpose. 
Will Frank be the only one tormenting Mike?
Jasmine: I doubt it. I imagine being a "lawyer" in prison is almost as bad as being a cop in prison.
Christine: Oh, goodness no, and Mike needs to smarten up. He trusted the first guy that was nice to him and couldn't see it was a set up. It was a stupid mistake that I'm afraid he's going to pay for it dearly.
Stacy: No, but Mike will be more prepared going forward. He'll learn from his mistake. 
Grade the Season 6 Premiere!
Jasmine: A. It's great to see the show bring  back some of the humor after such a dark season. I appreciated the nods to previous seasons. Plus they paid homage to The Breakfast Club!
Christine: An A. I loved how it meshed the drama and angst with more humor. I want to see a lot more of that this season.
Stacy: A. It was really well done and very entertaining. I'm glad they didn't do a time jump and we got to see it pick up right where they left off. 
Remember you can watch Suits online right here on TV Fanatic. Get caught up now!
Here's your first look at Suits Season 6 Episode 2: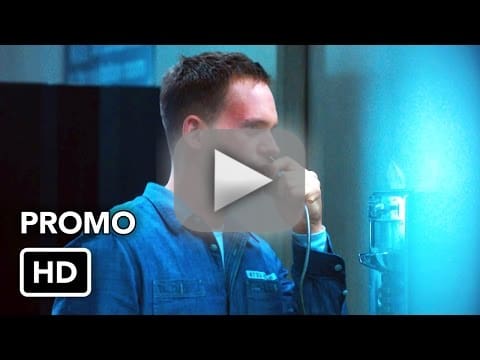 Paul Dailly is the Associate Editor for TV Fanatic. Follow him on Twitter.