Chicago PD Season 3 Episode 20 Review: In a Duffel Bag

Stacy Glanzman at . Updated at .
Who would leave a newborn baby in a duffel bag? 
That's what Intelligence was determined to find out on Chicago PD Season 3 Episode 20.
While there were all kinds of shady dealings, no one actually intended to hurt this baby.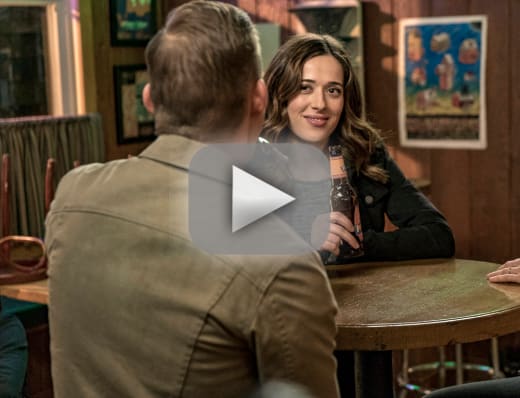 The case kept me guessing throughout, which is always a good thing. I didn't expect to find out the little boy would be at fault. I get that his dad wanted to protect him, but there is no excuse for abandoning a baby, dead or alive, in a duffel bag.
As Voight said, no one was going to blame a six year old. All the dad had to do was take that baby to the hospital and explain what happened. They're lucky the baby survived, but they certainly didn't do her any favors. 
There were several suspects, from the baby's grandparents, to the midwife, to the adoptive couple, and yet none of them were really innocent. Oddly enough the only ones that were innocent were the baby's actual birth parents. 
The poor dad had no idea this baby existed, and he would not have agreed to that DNA test if he was guilty. Of course, it's never the first person they question, so we knew it wasn't him anyway. 
Lindsay: Mothers like that make me wish I could send Bunny a greeting card.
Halstead: There's a whole section: Glad you weren't as bad a mom as I thought.
Wow, Lindsay really hated that mom. She was obviously projecting her own mommy issues, but as bad as that woman was, I'd still say Bunny is worse. 
She may not have been the one to abandon the baby, but Lindsay was not about to let her get off scot-free either. Lucky for her, she got her wish of arresting her in a very public place. You know she was in a good mood that night.
Lindsay wasn't the only one who took this case personally. Who expected Voight to drop that twin bombshell? It's surprising he never mentioned that to Lindsay before, and makes me wonder if Justin even knows. 
Speaking of Justin, wonder why he didn't tell Voight he was back in town? There can't be anything good there. Of course, we did get to see Voight hold his adorable baby grandson, so there's that. 
Look, I am in a mood the likes of which have not been seen since 1997, so I just need a 24-hour freeze on people getting shot, running drugs, bashing each other's heads in, and especially abandoned babies on lakefronts, ok?

Platt
Platt wanting to stay oblivious to everything following her honeymoon was pretty funny. I understand that feeling. No one wants to jump right back into work following a vacation. 
Burgess: Is this a bad idea?
Roman: One hundred percent.
Ugh, Roman basically just said what we were all thinking. Yes, this is a VERY bad idea. No one wants to see this. Roman and Burgess just do not have any chemistry. It's so awkward between them. You could practically feel the chemistry between Ruzek and Burgess through the TV. 
The relationship may be clouding Burgess' judgment, as she is about to get herself in some deep doo-doo after potentially shooting an unarmed man. The story line will lead us into the backdoor pilot for Chicago Justice. 
Are you guys looking forward to that? Personally, I am not a fan of backdoor pilots in general, but also feel that four shows is a bit much. There's a real possibility of brand fatigue, and this one especially feels unnecessary. 
Don't forget you can watch Chicago PD online any time!
Stacy Glanzman was a staff writer for TV Fanatic. She retired in March, 2019.