Awkward Season 5 Episode 20 Review: Misadventures in Babysitting
Paul Dailly at . Updated at .
Jenna isn't the best with kids. 
That much we learnt on Awkward Season 5 Episode 20 as she was tasked with looking after Morgan, but she didn't know how to pull it off. 
That's where Matty comes into it.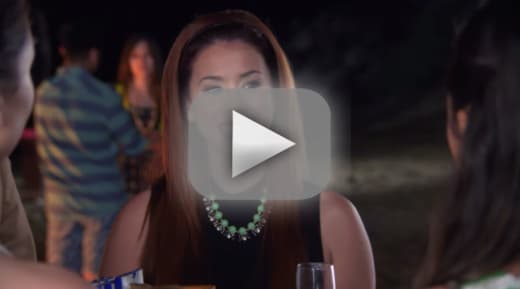 He's totally great with kids and the writers used this as a ploy to try and get us excited again for Jatty, but it didn't quite work out like that. 
The two of them will never work together. They obviously don't love one another as much as we first thought. 
So my parents thought I wasn't mature enough for this.


Jenna
Every damn time they get together, they always find a way to end it on horrific terms and that doesn't make for an exciting pairing. 
The days of fans longing for Jatty are long gone and that's down to the way the couple has been butchered by the terrible writing. 
How can the powers that be seriously want us to get on board with a couple that are more off than on?
Then there's the fact that Jenna has a good thing going with Luke, who is actually a very nice guy. 
Jenna needs to not let the way he helped her with Morgan cloud her judgement because she's going to find herself back to square one if she chooses Matty. 
They'll be apart quickly and don't expect Luke to go running back to Jenna again. 
It's surprising that he's even stuck around with her for so long this time. 
It's obvious that he has really strong feelings for her, so I hope that he doesn't get hurt in the process. 
Elsewhere, Lissa discovered what she had to do to become a Palos Hills wife and she didn't like it one bit. 
Her mother is basically telling her to marry for money and that's something that Lissa feels very strongly about. 
She knows that she's not the smartest girl, but she knows that wherever she ends up, she wants to be happy and that's why she went back to Jake. 
Jake wouldn't treat her as bad as half the guys in Palos Hills because he genuinely likes her. He may not show it all the time, but it's evident he does. 
The scene with him noticing her on a date was pretty funny and all. 
He looked genuinely concerned for her. The dude she was on a date with was the most boring person to ever go on a date with her. 
Then we have Tamara who is trying a little too hard with her new boyfriend. He's rich and has rich friends. 
The girls seemed so shallow. Sadie called it perfectly. 
They immediately started judging poor T as soon as she rocked up. 
I wonder how she's going to get $1500 to hang around with these new kids on the block. 
Will her boyfriend bail her out? We'll need to tune in to find out how that plays out!
"Misadventures in Babysitting" was another terrible episode of this MTV comedy series. There's just no humor or sense of direction on the show anymore. 
Remember you can watch Awkward online right here on TV Fanatic. Get caught up now!
What did you think of the episode? How do you feel about the end approaching? Hit the comments!
Paul Dailly is the Associate Editor for TV Fanatic. Follow him on Twitter.