The Originals Round Table: Couples Ripped Apart!
Paul Dailly at .
Is The Originals in for a time jump?
On The Originals Season 3 Episode 15, it seemed to lay the ground work for one, but we didn't quite get one!
Below, TV Fanatics Amanda Steinmetz, Miranda Wicker and Paul Dailly discuss, Hayley & Klaus' departure, Kol's return and which couple made their heart ache.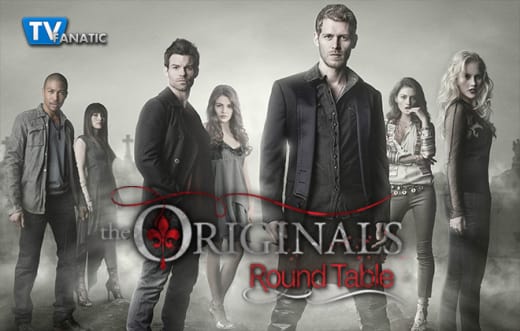 Did Klaus and Hayley make the right decision to leave New Orleans?
Amanda: I think it's the only decision they could make right now. Klaus needs to get away from his many enemies coming his way, and Hayley needs to distance herself from Elijah in order to heal. It's also probably best to get their daughter out as well.
Miranda: I'm with Amanda here. It's the only decision they could have made. Why Klaus can't just kill all of the enemies who come to harm him (because hi, he's still an original and therefore unkillable) I don't know. But Hayley definitely needs this. I'm glad to see Hayley and Klaus teaming up to be a somewhat dysfunctional family unit. 
Paul: Yes, if everyone is returning to kill Klaus, it's only plausible that they would go after his family, too. 
Considering Caroline showed up looking for Klaus three years later, are we in for a time jump?
Amanda: It appears we're in for a time jump, which I have no problem with. It wouldn't make any sense to spend three more seasons watching Klaus and Hayley on the run. 
Miranda: Oh yeah, I think we are. It won't happen as quickly as the TVD time jump, but my guess is that by the end of The Originals Season 3, we're going to jump forward. I'm not sure there's any other way for it to happen. HOWEVER! The waitress told Caroline that no one has seen or heard from Klaus in three years. Freya's cloaking spell was designed to make everyone think Klaus is still in New Orleans.  
Paul: Yes and I couldn't be more excited. The time jump has added some much needed life to The Vampire Diaries Season 7, so I can only imagine what it could do for The Originals.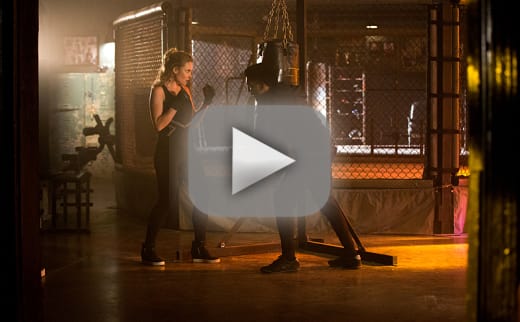 How long before Kol goes goes all out crazy?
Amanda: If Kol continues to have issues controlling himself, he should just be honest about it with Davina. But who am I kidding? No one on this show can just be straightforward and honest. That would take away the drama. 
Miranda: I feel pretty certain Davina could come up with a spell to control Kol's bloodlust. Dude needs a sponsor, ASAP. 
Paul: I think he's already half way there. All we need is a big pile of bodies and he's there!
Which couple broke your heart more tonight?
Amanda: Definitely Hayley and Elijah. Her heartbreak over losing Jackson, but still having feelings for Elijah was tearing her up inside. Seeing her walk away from him was sad.
Miranda: Oh man. This was an episode full of emotion. Hayley and Elijah wins, though, for sure. They were honest about their feelings and how hard it is for them to stay away from each other despite knowing that it's the right way to honor Jackson's memory and sacrifice. Cami lied to Klaus about no longer loving him. 
Paul: Haylijah. I've been rooting for them since the beginning, so seeing how much pain they're both going through is killing me.
Are you enjoying the direction the show is going?
Amanda: I've really enjoyed these last few episodes, and I'm excited to see what goes down now that Finn has returned. We just need Rebekah back. I want to see every Mikaelson sibling in one room! I'm also really curious to see if we are going to get a time jump, and what that will look like if it happens. 
Miranda: Now that Tristan and Aurora are gone, absolutely.  
Paul: Yes, these last few episodes have really raised the stakes and I'm now more invested than ever.
Remember you can watch The Originals online, right here on TV Fanatic!
Paul Dailly is the Associate Editor for TV Fanatic. Follow him on Twitter.