Pretty Little Liars Season 6 Episode 13 Review: The Gloves Are On
Paul Dailly at . Updated at .
Welcome to the game, Uber A!
On Pretty Little Liars Season 6 Episode 13, the lies continued to mount up as Hanna realized the mistake she made was deleting the footage from the hotel security system. 
We all knew that Hanna's handy work was not going to stay hidden for very long. Nothing stays secret in Rosewood for very long. I have mixed emotions for Hanna after tonight.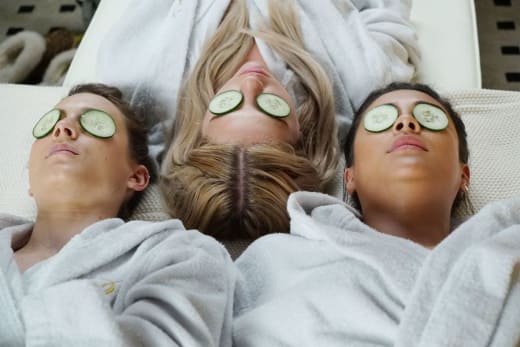 She knew what she was getting herself into when she lied for Aria, but the fact that she brought Lucas into the web of lies was stupid and very naive. We know that Lucas has been a shady character for quite some time. 
Heck, a lot of us even pegged him as the original A, but I'm not buying his whole story about how rich he is and has all these apartments. He looks the same. His attitude is the same. The only things different with him is that he's more fluent in BS this time round and he has a nice new wardrobe. 
Seriously though, Hanna needs to go on a diet of truth. She's putting herself right in the cross hairs of this new A and I'll find it hard to sympathize with her because she knows that nothing good comes from lying.
Just ask Emily. She found out the hard way when her mother found the letter from the university. As much as I feel sorry for Pam, she needs to try take a step back and let her daughter fly free without her constant input. 
I didn't buy the whole Emily is broke storyline, or the subsequent news that she's selling her eggs. That's very unlike her and is the last thing I would have expected. It is comforting however, to know that she doesn't have some sort of illness. 
She does need to learn how to be discreet though. That whole scene with her injecting in Aria's bathroom with the door open gave me a nauseating feeling. It almost makes me think she wanted to be seen so that someone would ask her about it. 
There's no way in a million years that anyone of sound mind would leave the door open and inject themselves in full view of anyone who just so happens to pass. 
Then there's the whole thing with Sara. The chick just seems to be everywhere right now and she needs to go. She was interesting for a few scenes when she first showed up on the scene, but that storyline should have stayed in the past. 
This whole five year forward thing was meant to be a about the liars being all grown up, but it seems like they will never really be able to escape their youth.
Spencer and Caleb are the only people who seem to be moving on and I can do nothing but praise Hanna's maturity about the whole Spaleb thing. It's just a shame this maturity doesn't bleed into her common sense. 
Somehow, I don't believe that this was Spaleb's first time between the sheets. Something happened in Madrid and they're keeping it quiet. Maybe they don't want to hurt Hanna, but they should be open and honest to avoid further drama. 
Honesty is a foreign concept in Rosewood, so there's no hope for that to change any time soon. 
The new A rising from the ashes should change the tone of the season considerably. That's not to say there was anything wrong with it. If the past few episodes have proved anything, it's that the show could survive in an A free world. 
It remains to be seen just how different this incarnation of A will be, but considering the hoodies were ditched, we should probably expect a scream mask. This one means business. 
"The Gloves Are On" was another solid episode of this Freeform drama. The time jump has done wonders for the storytelling on the show. The only thing that needs to be fine tuned at present are the amount of lies being polluted into Rosewood. Los Angeles has pollution and Rosewood has lies. 
Other tidbits from the episode:
Melissa was as bitchy as ever, but her comment about Spencer "shopping in other people's carts" had me laughing for ages. 
Angry Ezra is hiding something and it's not another best seller. Is Aria writing the book to stay close to him, or what?
Ashley serving Ezra up an ice tea was a delight. He needs to be sent to rehab right now. 
Hanna was as witty as ever. She stole the show with her line about delivering the cat.
Why did Spencer's mom send Mona packing?
Remember you can watch Pretty Little Liars online, right here on TV Fanatic. Get caught up on all the lies now!
What did you think of the episode? Are you enjoying this season? What's coming up? Be here with us to chat about Pretty Little Liars Season 6 Episode 14 next Tuesday at 8/7C.
Get your first look at the next episode: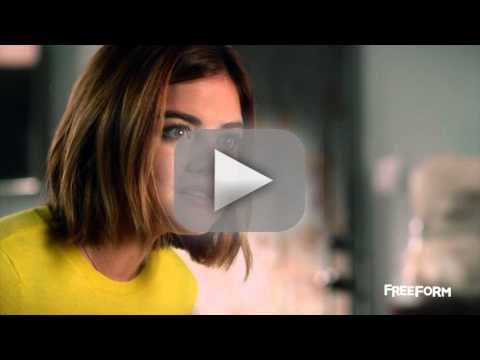 Paul Dailly is the Associate Editor for TV Fanatic. Follow him on Twitter.