We know that Captain Gates (Penny Johnson Jerald) is out. We've heard that Esposito, Ryan, Martha and Alexis are sticking around...and Castle and Beckett, of course. But the latest news coming out of the Castle camp leaves us with more questions than answers.
TV Line recently reported that the show is casting "Hayley, a quick-witted, free-spirited former LAPD cop who now works as a security specialist and is not afraid to cross lines to get things done."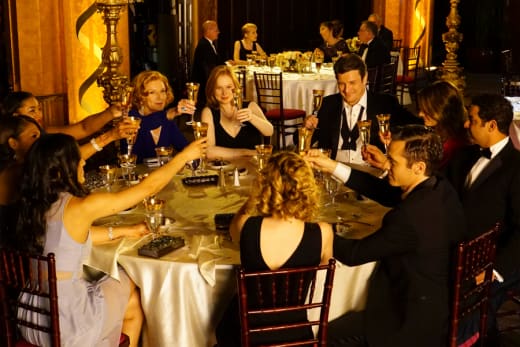 How will Hayley fit in at the 12th, if that's where she's meant to be at all? With so many unanswered questions about the direction of the show, it's a little hard to say. Could she be connected with Kate Beckett running for senate (we hope not) or Beckett taking over as Captain? Or is it something else entirely?
And although Hayley is termed a "fractional" recurring character, there is another role being cast as a "major recurring" role. Name unknown, but the description reads, "high-strung, East Indian tech analyst."
Hmm...will the new tech be ousting the 12th precinct's in-house tech Tory Ellis played by Maya Stojan who was doing double duty last season between Castle and Marvel's Agents of S.H.I.E.L.D?
Castle Season 8 doesn't begin until Sept. 21st on ABC but it looks as though it's going to be a long summer for Castle fans.
If you want to catch up, you can watch Castle online here at TV Fanatic. 
C. Orlando is a TV Fanatic Staff Writer. Follow her on Twitter.