Klaus Mikaelson is playing a dangerous game.
On The Originals Season 2 Episode 21, our favorite hybrid appeared to kill Gia... and dagger Elijah... and curse Hayley, all in the name of protecting his daughter.
And while Klaus may really have done these things (Gia really is dead and gone, right?), viewers learned at the end of the hour that it was all a ruse; it all a way to make Dahlia vulnerable.
Will baby Hope be saved on The Originals Season 2 Episode 22?
Will Elijah ever be able to forgive his brother? Will Davina fulfill her promise to bring Kol back? Will Freya stick around beyond Season 2?
We have many questions. Fortunately, we'll also have a few answers in just a few days.
Click through photos from the upcoming season finale ("Ashes to Ashes") and then check out the official CW trailer below (SPOILER ALERT: Look who's coming back!):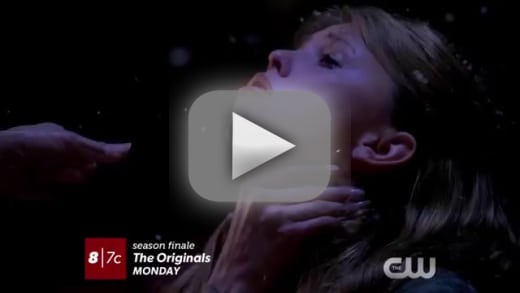 Matt Richenthal is the Editor in Chief of TV Fanatic. Follow him on Twitter and on Google+.