Eye Candy Season 1 Episode 7 Review: SOS
Terri Clark at . Updated at .
Dear Lindy – You're the epitome of a woman in jeopardy. It would help if you would quit volunteering yourself for bait. 
Sincerely, 
Just Say No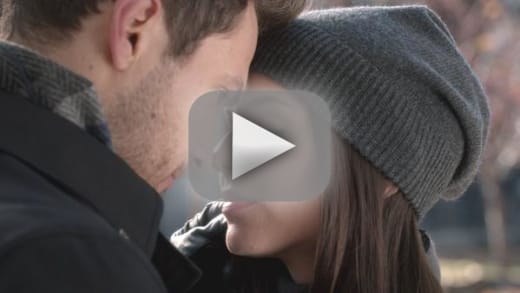 I had to get that off my chest. I know this is a thriller and that she's supposed to be a strong, powerful woman, but part of being a strong, powerful woman is making good choices. Lindy does not make good choices.
Point being, when you're cuffed overhead to a set of pipes and your back is exposed to a sadist with a burning hot brand, please twist around and kick that mother with everything you've got. Fight with your feet, girl!
That being said, I did enjoy Eye Candy Season 1 Episode 7. Just when I thought the writers couldn't get any creepier, they introduce us to the Dolls House. I'll never look at a hotel or somewhere other than my home the same way again. Look for two way mirrors, check. Search for hidden entrance, check. Feel the pillows for hidden drug residue, check. 
One thing about Eye Candy, it guarantees that'll I'll shudder in a good, not-so-good way at least once per episode. 
Now that Lindy got her lip lock on with both guys in one episode I have to say I like her chemistry with Jake more. Go 'head Tindy fans, bring it!  But what a lucky lady to have two men who are so protective over her and get jealous of one another. 
I don't think this case was in any way coincidental and it appears that the Dolls House/Babylon might be the rabbit hole that leads us to Lindy's sister and Flirtual, as all roads lead to him.
Speaking of coincidence, I think Tessa's appearance is awful hinky. I don't trust the Brit. Why's she there? Why now? What's she really up to? I have a feeling she's a pawn for Flirtual. Maybe she's being blackmailed or something and that's why she's not being herself. What do you think?  
If you missed a shirtless Tommy, lip-locking Lindy and the rabbit hole that is Babylon make sure to watch Eye Candy online as this one is sure to prove pivotal.
While you wait for next week's episode tell me which team you're on and share your thoughts and theories!
Terri Clark is a staff writer for TV Fanatic. Follow her on Twitter.