Chicago PD Season 2 Episode 16 Review: What Puts You On That Ledge
Paul Dailly at . Updated at .
Squatters can be a right pain in the butt.
On Chicago PD Season 2 Episode 16, Burgess and Roman tried to help a couple get rid of a man who overtook their home, but it was one tough mission.
Friedman was one evil character. He had five lawsuits filed for the state and took great pride in ruining his victims careers. The poor family only wanted to make some extra money. I'm sure they won't leave the house again now.
Roman and Burgess tried their best. I mean, Burgess was giving the guy as good as he gave. I don't think we've ever saw her be rude to someone, so it was a good change for her character. My heart sank when it turned out he had been recording her taunts. It sank further when Mouch from Chicago Fire popped over to help out.
You both look like nice people. Get a good lawyer.

Roman
Knowing that Friedman said he and his wife had split up, I was immediately wondering where she went off to. It was such a shock when they got in the house and Mouch let rip at the fake wall. In the seconds before we saw the face of his wife, I called it, but it was still freaking shocking.
The reason he was squatting was clearly to wait on the wall plaster drying up, so no one would know any different. He really was calculating. It was good that he finally got his comeuppance. Though he wasn't the only one getting what he deserved.
Antonio went undercover with a face from his past in order to find out what happened to another undercover agent who went missing a few days previously. It was a good storyline and it showcased Jon Seda's acting off really well. The scene in which Parker was making him kill Rick was a real dilemma.
Last time you went deep undercover for vice, you almost lost it.

Voight
Luckily, his colleagues arrived just in time and saved him, Coop and Rick. One thing that was alarming about Dawson was that he quickly killed Parker. This was really dark of him. He could have easily knocked Parker out cold, but he chose to kill him. Surely there would have been an investigation into this.
Coop was understandably shocked because he put his neck on the line for him and it cost him his freedom. I thought they would have made it up when he was offered a deal if he talked. Oh well, you can't be friends with everyone, I guess.
Elsewhere, Linstead broke it off. I felt bad for Halstead, he was all prepared to go and reveal all the sordid details to Voight, but Lindsay stopped him in his tracks. I get that it was hard for her, but she really needs to go against Voight's wishes on this one. He shouldn't have a say in who she is dating, unless they are putting her in danger. If it's okay for Burzek to date, he should have no issue with Linstead.
"What Puts You On That Ledge" was another solid episode of this NBC drama. The characters are well written and vivid. They seem like real characters. They are all relatable and that's what makes this show so good. The case was also solid and I can't wait to see what's next.
Other tidbits from the episode:
Mouch's conversation with Platt was hilarious. She actually thought he was saying she is fat.
We never get to see much Dawson with his kids anymore, so it was nice to see them pop up to show us they do still exist.
Does anyone ever pay for drinks in Molly's? The place seems like the beer kegs just refill themselves, free of charge.
Mouse seems like he will be another solid part of the cast. He had me fooled in his first scene.
Remember you can watch Chicago PD online right here on TV Fanatic. Get caught up with all the drama now.
What did you think of the episode? Should Dawson have killed Parker? Will it ever be easy for Linstead to be together? Hit the comments below.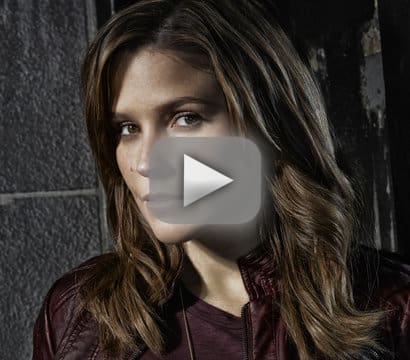 Paul Dailly is the Associate Editor for TV Fanatic. Follow him on Twitter.