9 Reasons You Should Be Watching Vikings

Henry A. Otero at . Updated at .
When Vikings premiered in March 2013, many folks dismissed it as a Game of Thrones wannabe.
As a fan of both shows, I'm here to tell you that aside from a similarity in time periods and intense battles, the two shows could not be more different.
Vikings were seafaring Scandinavians that lived and walked the Earth, whereas Thrones takes place in the imaginary land of Westeros and has dragons. George R. R. Martin drew inspiration from medieval Europe, but the Vikings thrived in the Dark Ages ultimately settling in Britain and assimilating into the cultural mainstream of Europe.
Thrones is fantasy, while Vikings is historical fiction. Below I list nine reasons Vikings deserves a fighting chance. Tune in, I promise you won't regret it.
Vikings Season 3 kicks off tonight, with King Ragnar returning to Wessex to collect from King Ecbert. The English King has made many promises, including turning over some land to the Vikings for farming. Ragnar truly believes their future is in England, and he'll continue to fight for it.
However, he soon learns of the mythical city of Paris, and sets his sights on bringing down its impenetrable walls.
Each season the series has grown more ambitious and complex. I have no doubt this season will top the previous two. Which favorite characters will we lose along the way? You'll have to watch the show to find out.
Catch up before the premiere! Remember you can watch Vikings online any time via TV Fanatic.
Curious to learn more? Here's a short documentary that delves into the saga of Ragnar Lothbrok.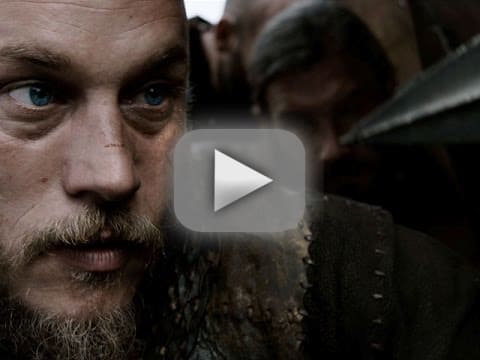 Vikings Season 3 Episode 1 is titled "Mercenary" and premieres tonight, February 19 at 10/9c.