Forever Season 1 Episode 7 Review: New York Kids
Paul Dailly at . Updated at .
And the flaws come out!
Forever Season 1 Episode 7 was an hour filled with twists and turns.
We witnessed a case that seemed like mixture of I Know What You Did Last Summer and Lost-- Yes it was that twisty!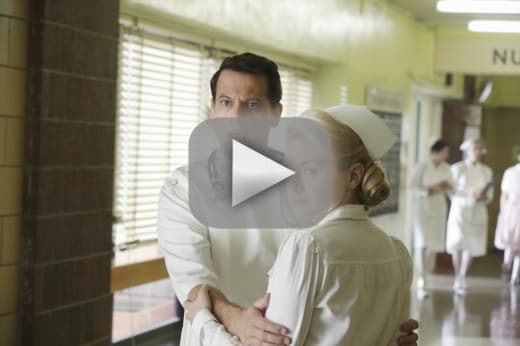 The case was entertaining. Cassandra was a really colorful character but I knew at the top of the hour that she was up to no good. There was just something about her that made her stand out. It may have been because she was the only girl in the clique. It was only natural that all the guys would be vying for her attention. I didn't expect all of Tyler's friends to be linked to the case. 
It was a good move to open up an additional case while solving the death of Tyler. It all meshed together very well. I never guessed that owner of the gas station was the killer! Who knew that two cases could have so much in common?
There was most certainly a motive. The group of friends were drunk driving nine years ago and knocked a boy down. They were never brought to justice, as they buried his body, but the gas station owner knew this and began blackmailing Tyler before killing him. I honestly pegged Cassandra as his killer.
In my experience, just because you're a saint, doesn't mean you don't know any sinners.

Henry
For the first time watching the show, I found myself rolling my eyes at some of the characters actions. The scene when Henry and Jo confronted the gas station owner was so annoying. it was so freaking obvious he was going to run away that it ruined that whole scene for me. Henry is smarter than that, he should have known what was about to go down. 
I can't stress how much i enjoyed watching Jo, Henry, and Abe's personal struggles tonight. It's little moments like those that make the characters that bit more realistic. Jo was understandably still shaken after taking a life. This almost cost her tonight as the gas station owner managed to get the upper hand after she pointed her gun at him and hesitated.
It was nice that her boss knew she was lying to her when she said she was fine. She took her to a gun range and they shot some bullets. I like Joanna, but she is severely underused. It's annoying to see such a fine actress left on the sidelines. I'd like to see more of her back story, or even a bit more involvement in the cases.
Using your weapon has to be instinct. Muscle memory. Not a choice.

Joanna
Henry's struggle stemmed from a time in his past when he had to leave a man to die in the street in order to avoid his secret from being detected. The flashback was heartbreaking. His relationship with Abigail continues to intrigue me. She helped him rationalize situations when he over thought them, much like Abe does for him now. 
The flashbacks continue to be a highlight of the show. Every week we get to see a different time and locale. The set design is always visually stunning. It's not often we're treated to this on broadcast TV!
Lucas continued to bring the funny this week. I loved Joanna's reaction when he asked everyone if they would even notice if he went missing. I'm guessing only Henry would. I doubt Jo even knows his name! 
You guys would notice if I was abducted, right?

Lucas
Did anyone else think that Henry would be forced to let Jo in on his secret when he decided to be killed first? What could have been an excellent moment for the show, was ruined by Jo with her gun. 
The show is currently stuck at really low ratings on ABC. The chances of more episodes beyond the initial 13 ordered are diminishing by the day. I only hope that the writers plan the season finale as a series finale.
Remember you can watch Forever online right here on TV Fanatic. Watch now incase you missed any clues. 
What did you think of the episode? Did you guess the killer? Where some of the characters actions stupid? How do you feel about Joanna helping Jo?
Paul Dailly is the Associate Editor for TV Fanatic. Follow him on Twitter.