A blazing fire, a shot up boat and... Dengue fever? Castle Season 7 Episode 1 featured enough twists and turns to give fans whiplash. How did our round table team grade it?
Below, TV Fanatics Jim Garner, Stacy Glanzman, Robin Harry, Chandel Charles and Christine Orlando are joined by Bobbie from The 12th a Castle fan forum to debate Esposito's attitude, Rick's amnesia and when they expect to see a Caskett wedding.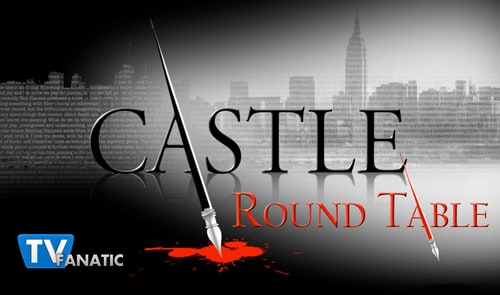 Did you doubt Castle at any time during the episode?
Jim: Nope. I can't imagine that Rick would keep any secrets from Kate. If he says he doesn't remember, then I believe him. 
Stacy: Not at all. Castle has always believed in honesty and after what they went through with Beckett pretending not to remember the "I love you" there's no way they were going to go through that again. 
Robin:  Not for a second. I did wonder what he got himself mixed up in, but never thought for a minute that he bailed on Kate and his family.
Chandel: No, I did not. I knew there had to be some kind of explanation, whether he was blackmailed or otherwise. He's just too good a guy and they've come too far for cold feet!
Bobbie:  I never doubted Castle. As someone who's watched the show since the very beginning, I feel totally confident in his character. 
Christine: I never doubted Castle but I could see how Kate might begin too after two months and overwhelming evidence. I think anyone, but especially a cop would begin to question their own judgement about everything. I really felt for her.
Did Esposito's attitude during the investigation surprise you?
Jim: Given all they have seen and done, I was a bit shocked. Since Espo has had to deal with a dead doppleganger of him and Lanie, you would think he would have more faith.
Stacy: Not really. He was the one that jumped to conclusions when the bartender gave him and Ryan the photo of Montgomery. Ryan was the one who gave him the benefit of the doubt. I'd say this was pretty consistent with their characters. 
Robin: I was shocked at how fast he turned on Castle, after all they'd been through. I mean, it was right at the video of the money drop-off, when there was still a possibility that Castle acted under duress. I was annoyed.
Chandel: Espo has always been the one to see things as they are until proven otherwise. He's an anchor to the team like that. Besides, he's very protective of Beckett and always has been. You don't cross her without crossing him, too!
Bobbie: I wasn't surprised by Espo's attitude because we've seen him react that way before. We know that he is the first one to give Castle a hard time so it was very much in keeping with his character.
Christine: I agree that it was in character and he's always been protective of Kate but it still annoyed me how quickly he decided Castle was guilty. Ryan was right, Castle deserved better from him.
Any idea what's causing Rick's amnesia? Trauma, drugs or something else?
Jim: My first guess is drugs, but it could also be hypnosis or some sort of post-hypnotic suggestion I guess. 
Stacy: Hard to say. I don't think it's trauma because I think his memory was purposely taken from him. I'm just not sure how. 
Robin: Well, since they went with the amnesia route, I'm gonna go all in and say that he's being mind-controlled by an evil syndicate who used him for international crime. They probably have a word to switch him on and off. I bet it's "apples". 
Chandel: I am so open to any possibilities that I will leave the final diagnosis to the writers!
Bobbie:  I don't think the amnesia is trauma induced. I'd go with drugs or complications from the exotic fever Lanie found in his bloodstream. Bottom line though, is that I believe it's genuine.
Christine: I love your answer, Robin! Last season in "Room 147"  Castle 6 Episode 16, they did an entire episode on people whose memories were altered to believe they'd committed murder. It's certainly not a stretch to believe something similar happened to Castle.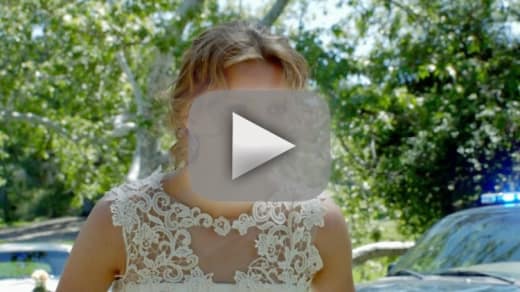 How long are you willing to wait for a Caskett wedding?
Jim: BAH! I'm already pissed it didn't happen. We waited the ENTIRE season last year and now it is shaping up to be another full season of waiting. 
Stacy: I'm with Jim. We've waited long enough already. It better happen by November sweeps!
Robin: You know, I'm annoyed that YET ANOTHER obstacle has come between them, but I'm intrigued enough by this mysterious two months to let it slide a little longer. But if this becomes another Beckett's-mom-never-ending-story...I give them until Christmas to get them married. 
Chandel: Forever. Plain and simple! 
Bobbie: I feel it needs to happen before the holiday break and, thanks to being a spoiler hound, I feel pretty darn confident that I'll be satisfied!
Christine: Was I the only one who didn't' expect the wedding to happen in the finale? That said, I agree that it needs to happen before the Christmas break or I'll be very disappointed.
Do you have any theories about this conspiracy or why Castle was taken?
Jim: It really feels like his father is involved some how, it just has that smell to it. 
Stacy: I don't think it has to do with anyone we've seen before. My guess is it's something totally new. 
Robin: I'm sticking with my evil international crime syndicate theory. Otherwise I have no idea. I can't explain dengue fever. 
Chandel: I wish I did. But trust me, I'm working on it.
Bobbie:  I'm not good at theorizing. I'm content to just let the story unfold and that's especially true for me with this new mythology.
Christine: Yeah Robin, the Dengue fever is a definite wild card. I'm hoping this all gives us more of a glimpse into Castle's past and why he writes about murder. Other than that, I've got no clue and like NathanFan, I'm just happy to go along for the ride. 
What was your favorite scene of the Castle Season 7 opener?
Jim:  As odd as it sounds, Kate in her wedding dress, near the burning car when the water was being sprayed in slow motion. There was some incredibly powerful visuals going on there, it really impressed me. 
Stacy: It was a small moment, but my heart broke for Kate when Espo handed her the coffee and she thought it was Castle. 
Robin: It'll sound strange, but my favourite scene was the montage of newspaper articles floating across the screen as Kate worked, showing us that Castle had been missing for months.  I didn't see the time jump coming at all, and I was immediately intrigued, and amazed at Beckett's determination and steadfastness in trying to find him.
Chandel: I know it was kind of dramatic and both happy and sad at the same time, but there was something about that sequence when Kate, in her wedding dress, was being hosed down along with the car and not even caring because she was so focused on whether or not Rick was in the car. It really captured my attention. 
Bobbie: My favorite scene was towards the beginning when Kate came to the loft to question Martha and Alexis. Susan Sullivan hit it out of the park with tears in her eyes as she reassured Kate of Castle's love and commitment. I totally choked up. I also want to mention the montage that was done to fast forward through the 2 month time jump. That was beautifully done and seeing Kate once again construct the murder board on the shutters of her apartment, really ripped me up.
Christine: Stacy, I totally agree about the coffee scene. It broke my heart but I have to go with the final scene as Kate sat huddled against Castle with tears quietly streaming down her face. They are in such different places emotionally. It's been two months of torment for her. For him, he feels as though he just had a car accident a few days ago. As though their wedding was simply interrupted. But at least they're back in each others arms and they'll figure it out together. 
Give the Castle season 7 premiere a grade?
Jim:  B-. Rick's alive (yea!) but no wedding and no signs it will happen soon. 
Stacy: I'll give it a B. It was well written and Stana's acting is always phenomenal, but not only was there no wedding,  now they are going to need time to get their groove back too. 
Robin: It loses points for complicating their relationship again, and for an amnesia story-line - I really hate those and wish they handled the time jump differently. However, I think the time jump was a brilliant move, and Stana Katic and Seamus Dever were on point. So, B-.
Chandel: Solid A.
Bobbie: I'd definitely give this premier an A. The emotional intensity and the pacing were outstanding IMO. I have many unanswered questions but that's exactly what they intended. I'm anxiously waiting for episode #2!
Christine: A-. I wasn't expecting a wedding so I'm less disappointed than others. The amnesia is a cliche but the entire plot was so intriguing that I'm willing to go with it. The hour flew by, even when I watched it live on Monday which was my third time. That's always a sign of great TV. Most of all it made me excited to see more. 
And if you need to catch up or just want to see it again, you can watch Castle online anytime here at TV Fanatic. 
C. Orlando is a TV Fanatic Staff Writer. Follow her on Twitter.