Jamie and Roy went head to head in the courtroom in a wrongful death suit but it was their verbal sparring outside of the courtroom that left them both overheating in Reckless Season 1 Episode 10. 
Later Jamie decided to give Preston a second chance when he told her he didn't have sex with Lee Anne and he also doesn't believe she was drugged. 
Vi finds out Terry blackmailed her daughter to set up the nannycam in the office. She and her daughter go to Know and he suspends Terry. 
Knox takes a hit to his political campaign when Dec leaks information that makes it look as though Knox is accusing Joyce Reed of being a drug user. When Knox fires Dec, he decides to run for mayor himself.
Terry tells Lee Anne that they found Arilss dog tags near a gator's nest in the marsh. She goes on TV to ask for help in finding her husband. 
You can watch Reckless online right here at TV Fanatic.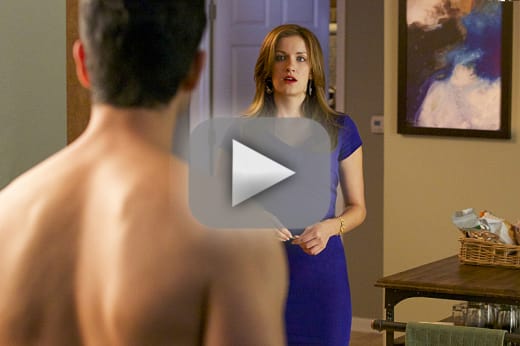 C. Orlando is a TV Fanatic Staff Writer. Follow her on Twitter.