Before the bloodshed that is sure to befall various characters on the final season of Sons of Anarchy, there were tears today at Comic-Con.
From creator Kurt Sutter, of all people.
"Sit the f–k down. I've got an image!" Sutter joked today upon receiving a standing ovation at his show's panel discussion in San Diego.
Eventually, however, the executive producer got choked up when talking about the journey he and his cast have gone on.
"We're just one big fu-ked up family, and this is such a bittersweet experience," Sutter told attendees. "The thing I'm most grateful for is I walk through our set and I know that everyone wants to be there, and everyone's really grateful, and everyone really likes the show that there working on. And that's the gift for me. So thank you."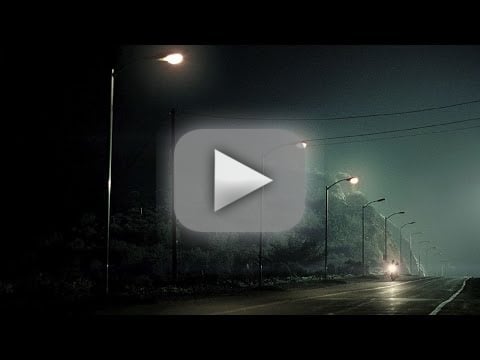 A trailer that aired at Comic-Con featured Jax carving Swastika into a victim's stomach in jail… Nero throwing back drinks with the Mayans… Chibs leading SAMCRO on a ride… and Gemma acting as a mother to her grandkids.
As for what fans can expect from Sons of Anarchy Season 7?
Sutter said that Season 7 will be "the most proactive [Jax] has been throughout the entire series... This season he comes out with blinders on, singular in purpose. Rather than being the reactor to chaos, he is the inciter of chaos."
Gemma, meanwhile, is "always about what's the best thing for the kids – that's kind of her thought and her motive, and she's continuing to try to do that," previewed Katey Sagal. "As you'll see, what transpires from that somewhat pure motivation just kind of goes awry."
Sutter also touched on a pair of related SOA projects:
A prequel, about which he's had "serious conversations" with FX.
A series of books "that will live in our mythology but not impact things that happened [in the show]." The first will be titled "Bratva," be released in November and set after the events of season four. It will Jax, Opie, and Chibs in another Russian-centric storyline.
Need to catch up before the September 7 premiere? You can always watch Sons of Anarchy online.
Matt Richenthal is the Editor in Chief of TV Fanatic. Follow him on Twitter and on Google+.