As The Originals Season 1 winds down, things are heating up in the battle for New Orleans. There's a new pack in town angling for a piece of the Big Easy:
Francesca Correa​ is a werewolf descended from a long line of powerful werewolves who went into hiding among the human faction of New Orleans. She uses Klaus' plan to gift the Crescent wolves with moonlight rings to seize power, and for now at least, it seems to have worked, all because Klaus and Elijah are locked into a war with Marcel. 
This is what happens when people can't put aside their differences and find a way to get along.
After a vampire massacre in the compound courtyard on The Originals Season 1 Episode 21, Hayley is in labor, Klaus is powerless, and Mikael is begging to be brought back to life.
Watch The Originals online now to see it all before next week's The Originals Season 1 finale.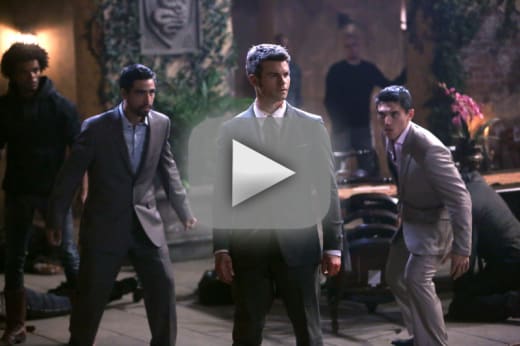 Miranda Wicker is a Staff Writer for TV Fanatic. Follow her on Twitter.