It seems like the closer and closer we get to Emily Thorne finally taking down the Graysons on Revenge, the further and further she gets from actually being able to see that happen. 
This time, her plan was thwarted by nothing less than murder! Conrad Grayon is NOT a good guy. Ever. Don't forget it!
Revenge season 3 episode 20 won't LET you forget it if you try!!
Conrad turned to murder to get what he wanted, which is what he always wants: "to win at all costs." Victoria was left to question if she could trust anyone in her family, and poor Charlotte was kidnapped by a creepy stalker dude while walking the beach alone.
And Nolan Ross looked amazing as usual. But don't take my word for it. Watch Revenge online to find out for yourself.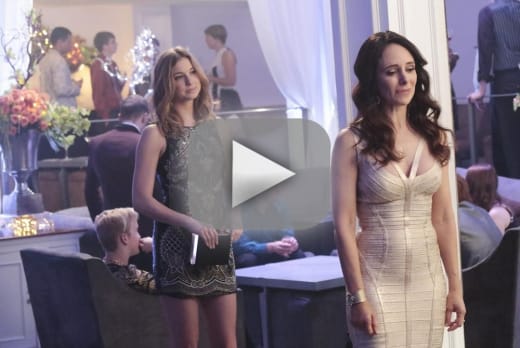 Miranda Wicker is a Staff Writer for TV Fanatic. Follow her on Twitter.