DVD/Blu-Ray Hot Releases: Californication, Hill Street Blues Series Set & More Classic TV
Jim Halterman at . Comments
There's a great blend of new DVD releases from shows we currently love and some that are long gone but anything but forgotten available this week.
Let's check em out...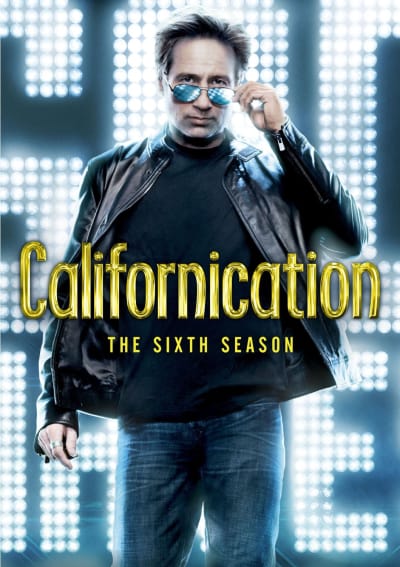 Californication: Oh, Hank....I'm not sure how much we'd love the main character of the Showtime sitcom if it wasn't David Duchovny playing him. In the 6th season, Hank tries to work on a rock opera with a famous rock star while taking up with his gorgeous muse! Then, Stu (Stephen Tobolowsky) and Charlie (Evan Handler) vie for the affections of Marcy (Pamela Adlon).
And then there's Becca (Madeleine Martin) who drops out of college to become a writer. Think Hank should be her inspiration? Probably not...the sixth season is out now so pick it up for those nights you need a laugh.
The Gabby Douglas Story/Flowers In The Attic: These two LIfetime movie projects couldn't be any different but could be a good compliment for a two-night viewing experience.
I suggest starting out with the bio pic of Gabby Douglas (played by Sydney Mikayla for the younger years and Imani Hakim for the teen years) and see how she overcame obstacles to win two Gold Medals. And, yes, the real Gabby Douglas films the gymnastic scenes. Who better, right?
Then, let's go a tad darker for the second night with the thrilling adaptation of VC Andrews book Flowers In The Attic. I know I loved the story when I was a teen but Ellen Burstyn does such a great job inhabiting the role of a Grandmother who takes a litlte bit too much control over her daughter (Heather Graham) and her kids.
With Kiernan Shipka from Mad Men in the cast, this is a scary drama that will live on because the sequel is coming next.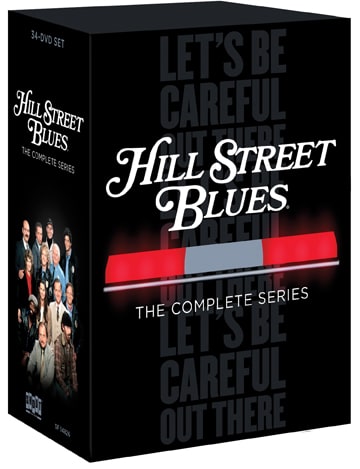 Hill Street Blues: I took a class in college called MTM Productions, which studied the production house of, you guessed it, Mary Tyler Moore. Besides the sitcoms of the 1970s, MTM also dove into drama with shows like Lou Grant and St. Elsewhere.
But Hill Street Blues broke the mold and changed how cop shows were produced. The show, created by Steven Bochco, had the same grit as other cop shows but also dove into the characters in a unique way that is more the norm now than ever before. Critics loved the show (it earned 28 Emmys during its run) and includes a much-beloved cast including Daniel J Travanti, Mike Warren, Veronica Hamel, Bruce Weitz, Betty Thomas and more.
The entire series is available from The Shout Factory so get yours today and relive a piece of groundbreaking television. And, as Sgt. Esterhaus (Michael Conrad) said in just about every episode, "Let's be careful out there."
Dynasty: Season 8: So much of today's soaps owe plenty to those great prime time soaps of yesteryear. The wealth, the outfits and, of course, all the soapy manipulations, scheming, bed-hopping and revenge. Dynasty was late in its run by this time but it still knew what it was doing and continued to stir up the drama with John Forsythe, Linda Evans, Joan Collins, Heather Locklear and more.
While i never quite warmed up to Emma Samms as Fallon (Pamela Sue Martin should've stuck around!), I still loved the show so it was exciting to see both Volumes 1 and 2 come out at the same time today. Dive into Dynasty: Season 8.
Dick Van Dyke: The Mary Tyler Moore Episodes: If you ever watched old reruns of The Dick Van Dyke Show and wondered 'Where would Rob Petrie be without his wife, Laura?' then this collection is for you.
20 classic episodes that show just how vital Mary Tyler Moore was to the series are here including "Never Bathe On Saturday" (when Laura gets her toe stuck in a bathtub faucet), "My Blonde Haired Brunette (Laura dyes her hair blonde) and many, many more.
The DVD also includes commentary for select episodes by creator Carl Reiner and star Dick Van Dyke, classic commercials and an 'Oh, Rob" featurette. A must have for anyone who loves classic television.
Jim Halterman is the West Coast Editor of TV Fanatic and the owner of JimHalterman.com. Follow him on Twitter.