Parks and Recreation Review: Rest in Jazz
Lisa Palmer at . Updated at .
The return of Duke Silver is always a special occasion in Parks and Recreation​ and Parks and Recreation Season 6 Episode 16 was no exception.
As usual, seeing Duke Silver made me want one thing: more Duke Silver. Even in a Ron-lite episode, Nick Offerman makes every moment count.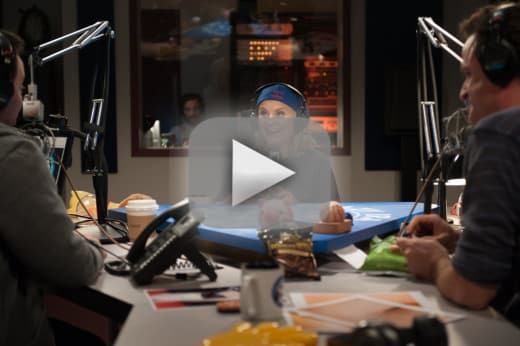 This week, though, the Parks department MVP was definitely Andy. I could have listened to him confess his secrets all day. I would have loved a bit more physical comedy from him, though.
Everything he does is funny, so I'm not complaining, but Chris Platt is just so great at falling and running that when an episode features him, I immediately want to see some falls. 
And way to go, Ben! He truly does understand what's best for Leslie. Even though it's hard for Leslie to relinquish responsibility in her job, Ben understands she has to see what trusting others and overseeing is like if she's going to take this gig.
And by the way, Ben's website on Pawnee is real! Even though the Pawnee website is still a bit under construction, I love it when something tech-y is discussed in an episode and then I can find it online. 
As for Tom, April, and Donna?
Well, all I can say is that I'm already starting to see a loose sketch of what a series finale will look like someday. And I'm picturing a massive montage of every character on this show showing how much they've all grown because of Leslie.
And Tom finding the perfect location for his bistro? Definitely the beginning of the series' end game.
In the end, what'd we think of the town slogan?