There was a very political aspect to Bones Season 9 Episode 16, but that shouldn't put anybody off.
One of the greatest strengths of Bones lies in its ability to examine issues from many different perspectives, making it difficult for viewers to find fault with their stance.
Whether it's politics, religion, grief, child rearing or education,the greatest care is taken to present a valid case for the story and why it's reached the point at which it hits our screens. I respect that.
On "The Source in the Sludge," an Afghani woman who worked with the CIA is found dead and, upon investigation, Booth and Brennan discover Danny Beck has been involved with her and her brother.
At first it seems the woman, Sari, was most likely killed when the high profile target she helped to take down in Afghanistan was still alive and had come for revenge. Of course, all is never as it seems on Bones.
Sari had chosen to work with the CIA to try to rid her country of oppression and regain rights for the women of her country. She had been eloquently putting her thoughts onto video, which Angela found and shared with the group. Sari wondered why anyone would want to keep woman down because what is there to fear from an educated woman? She though about that for a second and realized there was probably a lot.
For the betterment of her people, she risked everything -- including the opportunity to return to her country. Danny Beck was her handler and he had her and her brother, Aziz, removed from Afghanistan when they needed safety. Aziz, at least, had second thoughts. His attempts to get them back to their homeland wasn't reason for her death, however.
A weapon discovered with Sari belonged to Danny. He had given it to her to protect her because they had fallen in love. The knife and Sari were a part of him and he thought it could protect her. 
Booth was unsure what to believe for a while, even wondering if Danny could have tied her up and left her for dead to die of dehydration. Sari, however, was a fighter to the end. She bit and ingested some of her killer's flesh and he turned out to be a guard of the high profile target Sari killed.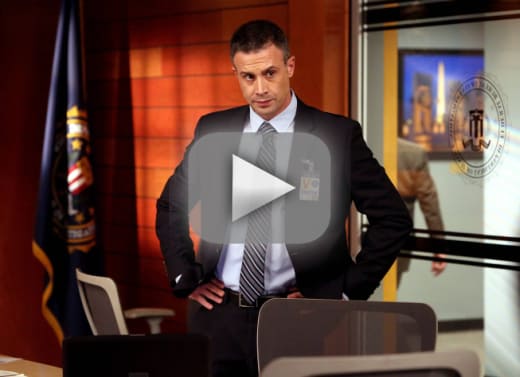 People will do pretty much anything for money and will pay as much as possible for information. The Afghanis paid him to make it look like the target was still alive and when he was caught the U.S. was willing to pay him $10 million and to set him free to get information on the terrorist network. It was disgusting, but there isn't a doubt such deals go down every day.
Booth wasn't going to let him walk free and with some simple research was able to circumvent the Department of Justice and get the killer on military code for treason and murder. He would likely be put to death. Not bad.
Booth, after all, is in love with an educated woman. He works with one daily and loves her with every beat of his heart. His life wouldn't be complete without her. He understands first hand what a travesty it is for a country to deny an entire society full of women the right to an education and to better themselves. 
Booth loves his country and abides by its laws, but he's also a military man. Working for the federal government and having knowledge of the military he has access to avenues not all law officers would be privy to and it works. 
Rounding out the case, Angela uploaded Sari's video to the internet and her inspirational message was receiving worldwide attention. Her death would not be in vain.
As the case was playing out, Brennan was struggling to come to terms with not being an equal partner in the field in the eyes of the insurance company. Her premium was higher because she was considered a greater risk, something everyone thought simple mathematics except Brennan herself, who is usually the most logical.
Daisy was struggling with her failure of her oral exams and in doubt of everything she thought she knew until Brennan shared that she, too, failed her orals. It makes perfect sense that Brennan would fail, doesn't it? She thought the people judging her weren't fit to the job and therefore didn't take them seriously. Does identifying with that say anything about me? 
Both Brennan and Daisy were able to come to terms with their struggles and in light of what Sari went through, it would have been selfish to complain in light of their amazing circumstances in life, wouldn't it?
This week was great combination of the personal lives intersecting with a really well thought out case. Agree or disagree? Hit the comments!
Don't forget, you can watch Bones online to catch up on any of your favorite episodes from the past.
Did you enjoy Danny Beck's return?
Carissa Pavlica is the managing editor and a staff writer and critic for TV Fanatic. She's a member of the Critic's Choice Association, enjoys mentoring writers, conversing with cats, and passionately discussing the nuances of television and film with anyone who will listen. Follow her on Twitter and email her here at TV Fanatic.