It's a moment that fans have been waiting years to happen. And, it finally happened on The Big Bang Theory season 7 episode 15.
It's Valentine's Day and the couples all make plans. Amy convinces Sheldon to go to a Napa Valley bed and breakfast with Howard and Bernadette. But, there's a twist. They are having dinner on a vintage train. 
Leonard and Penny decide to stay home and have a quiet evening at home. Their plans don't work out as peaceful as they had hoped.
One of the couples makes a move that will change their relationship forever. To find out what happens, watch The Big Bang Theory online now!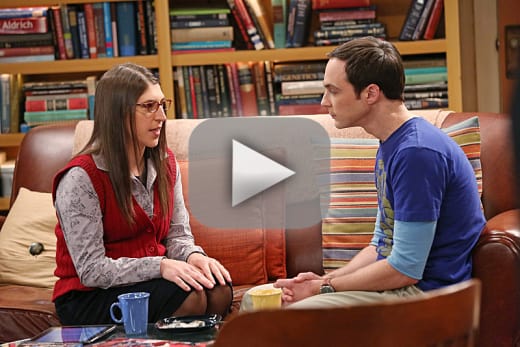 Carla Day is a staff writer for TV Fanatic. Follow her on Twitter and on Google+.