It's almost hard to believe it took this long to come together, but it's officially on the way:
Bravo will soon host the Real Housewives Awards!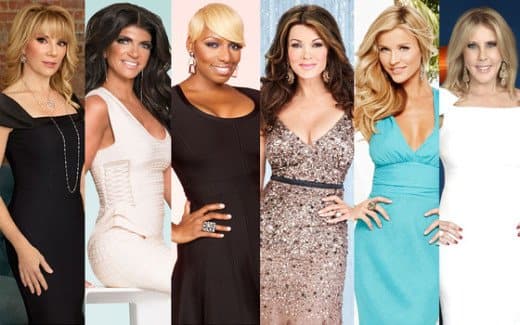 Exactly what it sounds like, this online event will allow readers to look over all the Housewives franchises and vote on the following categories:
Most Memorable Outfit
Most Shocking Reunion Twist
Loveliest Locks
Best Fight Locale
Rookie of the Year
Best Supporting Agitator
Party of the Year
Favorite Quote
OMG-est Moment of the Year
Outstanding Achievement in Extremely Short Form Live Action (Curated by RealityTVGIFs)
Favorite Housewife City (Fans can vote by liking and sharing photos on Facebook)
Lifetime Achievement Award (non-voting category)
Voting will be open at BravoTV.com/rhawards (and/or on the Bravo Now app) until March 21.
"Launching the awards gives us an exciting way to rally fans across all of our screens in order to capture the best of all things Housewives," Lisa Hsia, EVP of digital, at Bravo and Oxygen Media, said via statement. "We're really excited to debut this experience and provide a new way to engage our fans."
Two special marathons of the most noteworthy nominated moments will air Saturday, February 15 from 8 a.m. to 2 p.m. and March 22 from 8 a.m. to 2 p.m.
The Lifetime Achievement Award will be announced on March 20 by Andy Cohen during an first look at The Real Housewives of New York City and the remaining winners will be announced on March 23 during Bravo's Sunday night lineup.
The final two categories will be announced on Watch What Happens Live. Go get 'em, fans!
Matt Richenthal is the Editor in Chief of TV Fanatic. Follow him on Twitter and on Google+.