Glee has gone Gaga. They've been Britney-ed. They've done tributes to the Beatles and Rocky Horror Picture Show. 
And on Glee Season 5 Episode 7 they took a page out of the Jim Henson playbook and tackled puppets. 
When a gas leak in the choir room made Blaine hallucinate that all of his fellow glee clubbers were actually felt-covered friends, the bowtie-loving crooner began to manufacture the puppets for his friends, which gave viewers the amazing opportunity to see Adam Lambert play puppeteer.
Grab a plate of leftover turkey and stuffing and watch Glee online now!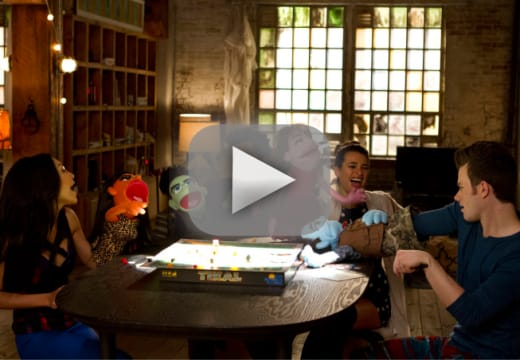 Miranda Wicker is a Staff Writer for TV Fanatic. Follow her on Twitter.