Person of Interest Cast Scoops Season 3, Extreme and Dark Actions to Come
Jim Halterman at .
TV Fanatic was on the red carpet of Comic-Con in New York City this week and got to spend a few minutes with various cast members from Person of Interest.
What's on tap for Shaw and Root? How does Amy Acker portray the latter without going overboard on the crazy? How much darker might things get for the characters? Watch the following Q&A with Acker and Sarah Shahi for some answers:
Greg Plageman, meanwhile, is the showrunner behind this CBS hit and he says we can expect something "extreme" from Carter in the coming episodes, while Taraji P. Hensen teases more of a look into her detective's background as we move ahead on Person of Interest Season 3: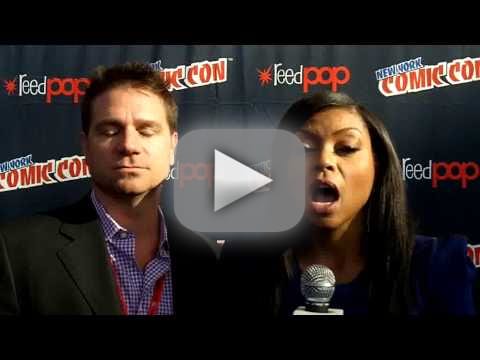 Finally, Jim Caviezel and Kevin Chapman talk about what surprises them most about their characters these days (people trust Fusco?!?) and gush over the unique cast that comprises this series:
Jim Halterman is the West Coast Editor of TV Fanatic and the owner of JimHalterman.com. Follow him on Twitter.