Breaking Bad has come to an end.
The iconic AMC drama concluded its saga tonight with a bang. Well, multiple bangs, all courtesy of Walt's homemade machine gun apparatus.
Down went Uncle Jack and his crew. Down went Todd. And away went Jesse, while Walt was killed by his own bullets - or, really the decisions he made over the last couple years.
I'll have plenty more to say in my upcoming review, but TV Fanatic wanted to give viewers a place to weigh in with their thoughts and opinions in the meantime, their complaints and praise.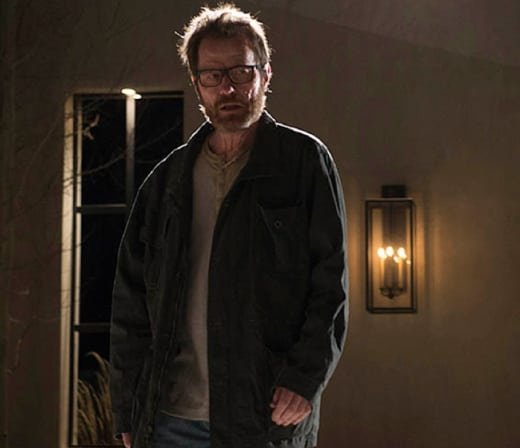 So vote in the following poll, Comment below and return later in the night for my full review.
What did you think of the Breaking Bad finale?
Matt Richenthal is the Editor in Chief of TV Fanatic. Follow him on Twitter and on Google+.