Corbin Bernsen and Kirsten Nelson Tease Character Retirements, Psych Season 8

TV Fanatic Staff at .
Their characters may be in semi-retirement, but Corbin Bernsen and Kirsten Nelson were out, about and happy to dish about Psych Season 8 on the red carpet of Comic-Con last week.
What is Captain Vick up to these days? What sort of "opportunities" may come her way when this USA Network hit returns? And who among the cast does Bernsen want as his running mate when he runs for President in 2016? Watch and learn now: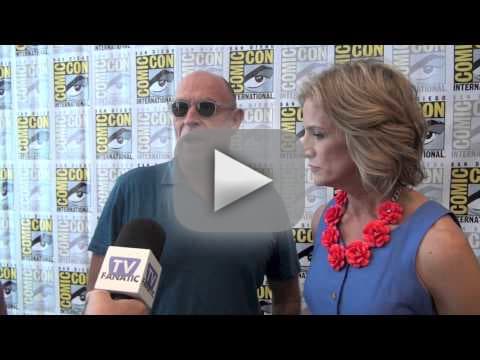 For more Psych scoop from Comic-Con:
Learn more about the Psych musical and the episode James Roday will direct now.
And then check out our interview with Roday and the future Vice Presidential candidate himself, Dule Hill.