CBS President on Cote de Pablo Leaving NCIS: We REALLY Tried...
Matt Richenthal at .
NCIS fans are still coming to grips with the news:
Cote de Pablo is leaving the series. She will appear on the Season 11 premiere to tie up Ziva's storyline and then go her own way.
And at today's CBS presentation at the Television Critics Association summer press tour, network President Les Moonves made it clear: money was definitely NOT the issue.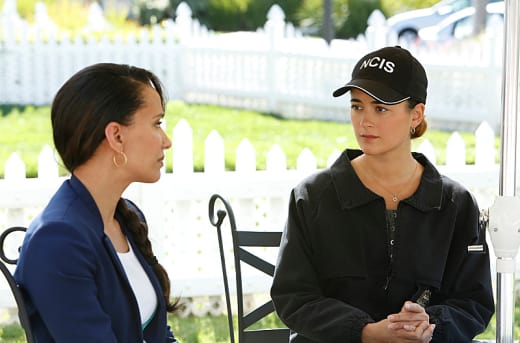 "We offered Cote de Pablo a lot of money" Moonves said. "And then we offered her even more money... We really didn't want to lose her, we love her. We think she's terrific... Ultimately she decided she didn't want to do the show. It was her decision... We don't like losing anybody. We did everything humanly possible [and] exhausted every possibility."
So there you have it, readers.
Opposite new competition in Agents of S.H.I.E.L.D. and The Originals, NCIS Season 11 kicks off on Tuesday, September 24. It's unknown at this time how Ziva will be written out.
But bring some Kleenex.
Matt Richenthal is the Editor in Chief of TV Fanatic. Follow him on Twitter and on Google+.