Another Vampire Diaries Caption Contest is in the books.
As usual, we thank all readers for their participation - but also as usual, we can only reward the top prize to one individual.
And that reader this week is Lenya, thanks to the entry posted underneath the following photo. We doubt Damon has a Katherine tattoo. But wouldn't it be funny if he did? And then awkward if Elena found it?!?
Thank you again to all who submitted captions and remember to do so every week as this tradition continues throughout the summer!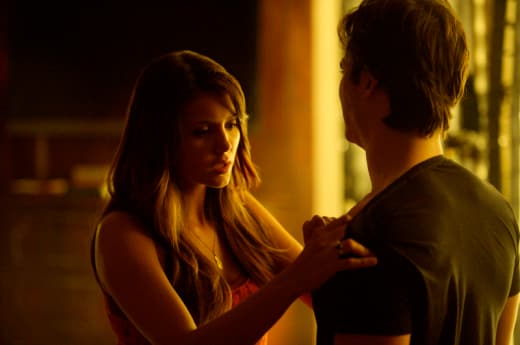 Why does this tattoo say "Katherine'?!?"