Grey's Anatomy fans are not the only ones psyched over this show coming back in 2013-2014.
The doctors themselves are also excited over the news!
That much was made clear by this week's Caption Contest winner, as reader "Romple" chose to depict Derek and Brooks high-fiving over the great news. We love it!
Thank you to all who participated and please continue to do so throughout the summer as we extend our run of Grey's Anatomy Caption Contests by the week. Thanks again!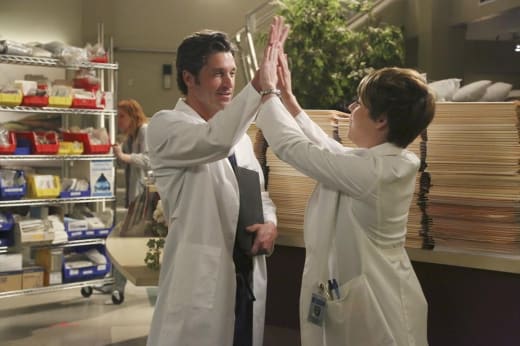 Derek: We are Renewed for the 10th Season!
Brooks: Woohooo!