In a pair of exclusive interviews last week, Stephen Amell and Colton Haynes shared their hopes for Arrow Season 2.
But executive producer Marc Guggenheim has now come out and revealed actual plans for his CW hit this fall, revealing to TV Guide:
"We'll have two big bads. They'll both be very recognizable names to fans of the comic book. We're really excited about both of them."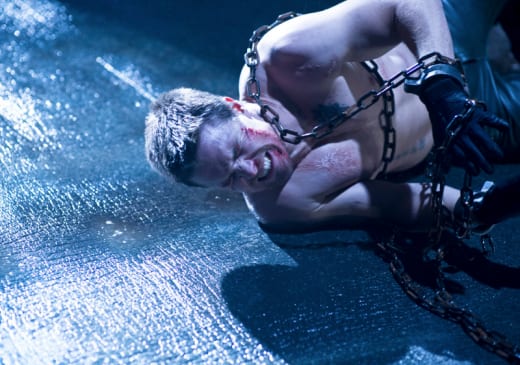 Guggenheim, of course, would not announce the identities of these villains, but he did tease a "Malcolm-esque big bad and a Dark Archer-esque big bad."
Might we assume that Deathstroke will be one of Oliver's new antagonists? Guggenheim would only preview the following:
"If the question of Season 1 is, 'What happened to Oliver on that island?' The question of Season 2 is, 'What happened to Slade Wilson on that island?'"
Visit TV Guide now for more Arrow scoop from Guggenheim and sound off now: Who do you think will be facing off with The Hood next year?
UPDATE: Summer Glau has been cast in a role that sure sound Big Bad-like.
Matt Richenthal is the Editor in Chief of TV Fanatic. Follow him on Twitter and on Google+.