Welcome to the 158th installment of The Vampire Diaries Caption Contest, where readers submit their best caption(s) for a photo from The CW drama! Ready to see who won it all this week?
Your Caption Contest winner, using a photo from The Vampire Diaries Season 4's much anticipated spinoff pilot episode, "The Originals," is K17. Congrats! The winning entry appears below.
Thanks to everyone for playing and best of luck again next week!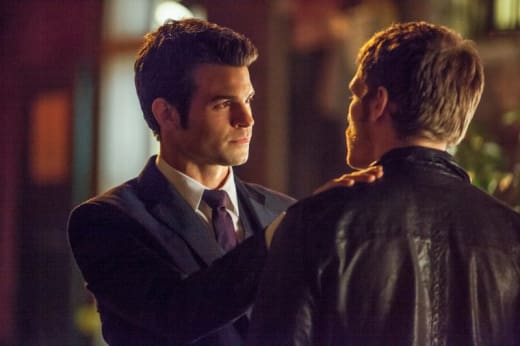 "Don't worry, brother, we'll get the ratings up and get viewers to like us more than the Salvatores somehow."