Welcome to the 357th Grey's Anatomy Caption Contest here at TV Fanatic, where readers submit their best caption(s) for a photo from the ABC drama! Ready to see who won this week?
Your Caption Contest winner is minxlovesgreys. Congrats and well done!
The winning entry appears below. Honorable mentions go out to Melissa, Danaher and Becca. Best of luck to all again next time, and thanks for playing - for 357 weeks and counting!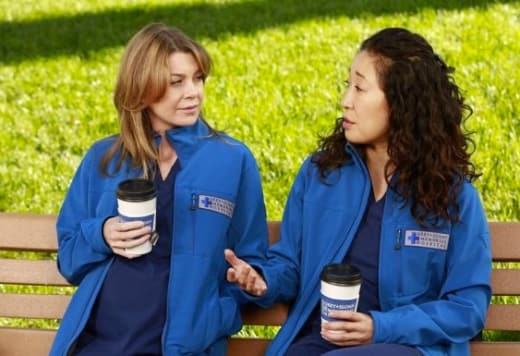 Christina: "WHAT? Don't look at me like that until you've tried it. I didn't ask chocolate sauce to be sexy. It just is... in this scenario."