Having tackled one controversial subject this week, a school shooting, Glee will focus on another later this spring.
E! News confirms that veteran actresses Patty Duke and Meredith Baxter will guest star as a lesbian couple that has been together for 25 years, first appearing on the Glee Season 4 finale and then recurring on Glee Season 5… assuming there IS a Glee Season 5.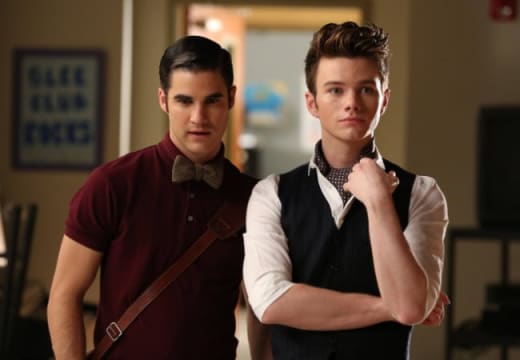 How do they figure into story lines? Sources say that - SPOILER ALERT!!! - Blaine will propose to Kurt to close the season, going to a jewelry store to purchase a ring and meeting Duke's character as the salesperson.
She and Baxter's character will then serve as Klaine's mentors as the relationship progresses.
And, yes, insiders acknowledge this plot was inspired by the ongoing Supreme Court debate in California over same-sex marriage.
So sound off now Gleeks: Are you excited for another topical storyline? And how do you feel about a Klaine engagement?!?
Matt Richenthal is the Editor in Chief of TV Fanatic. Follow him on Twitter and on Google+.