We have a winner!
Faced with a great photo of Lexi staring down at Damon with a bottle of alcohol in her hand - and dirty thoughts likely in her head - TV Fanatics delivered a number of witty entries for this week's Vampire Diaries Caption Contest.
But the winner was "Dee," who referenced a classic Ke$ha lyric, despite taking slight liberty with the type of drink in Lexi's hand.
Scroll down for the top entry and remember to return every week and take part in this popular feature. Best of luck to all!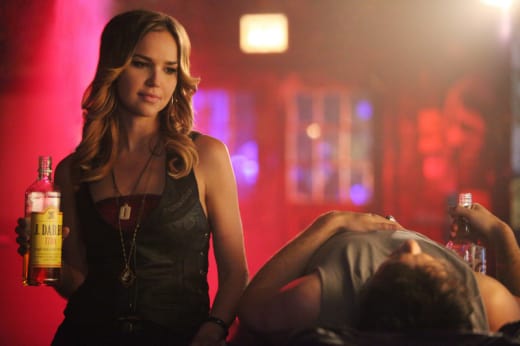 Lexi: Brush your teeth with a bottle of Jack? Please, Ke$ha, we were doing this ten years before you were even born.