Another Vampire Diaries Caption Contest has come and gone.
With Damon and Rebekah staring off into the distance for this edition of our weekly feature, we've awarded the top prize to reader "Mira," who submitted the entry we've posted below the image.
Check it out now and please do not get down on yourself if you failed to win. There's always next week!
Thanks to all for participating.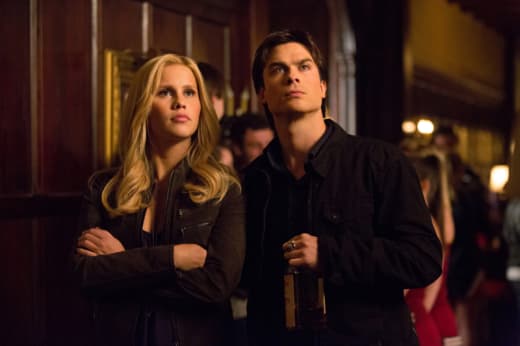 Damon: You have to admit no one does keg stands quite like Elena.