"Red, White, and Blue" was a standard filler episode for The Mentalist. But an enjoyable one nevertheless.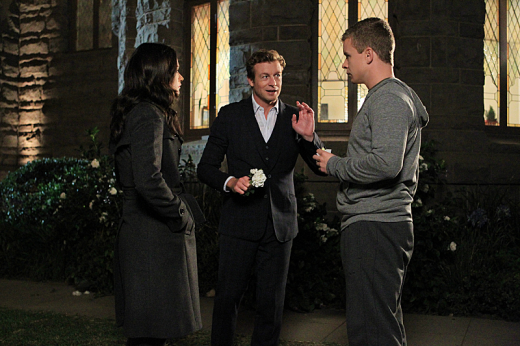 The murder investigation highlighted some serious issues facing today's military. The first was sexual harassment against its female members. The ability to file an anonymous claim certainly seemed to have as many drawbacks as advantages. In the end, if no one is willing to officially come forward, then the claim goes nowhere.
I really appreciated that Cho took the lead in this part of the investigation because he's the person on the team with a military background. As he was quick to remind Hawkins in this The Mentalist quote…
The next time you ask someone in this unit to watch your back you might want to remember how you watched hers. | permalink
Considering one woman under Hawkins command was killed and another was sexually harassed, it appeared he needed to take a little more responsibility for what was going on in his unit. 
The other issue was the number of soldiers coming back with traumatic brain injuries and PTSD. I was amazed by Pete's battle to get through every day. 
Of course Jane was the perfect person to go to for anything concerning memory.  I was relieved when Jane finally got around to telling Pete about his memory palace. I felt like I'd waited the entire episode for him to get to that moment.
But Jane was great in several scenes, my favorite of which was when he thanked the soldiers for their service in his own very Patrick Jane way.
The other was when he hypnotized Pete so he could sleep. I loved it when Jane uses his skills for good instead of evil and, even though he tricked Pete, in the end it was for the greater good. Not to mention the poor man finally got some decent sleep.
The killer was such a selfish, arrogant, jackass. He thought slashing some innocent woman's throat was the appropriate response to having to pay alimony to his ex-wife.  Well, that and covering up his illegal prescription drug side business but off course that was his ex's fault too.
The best line of the night went to Rigsby who told the good doctor…
Look on the bright side. In prison you won't have to pay for dates. | permalink
After the drama of losing Lorelei last Sunday, what do you think of this week's The Mentalist? Sound off now and then take a look ahead to next Sunday: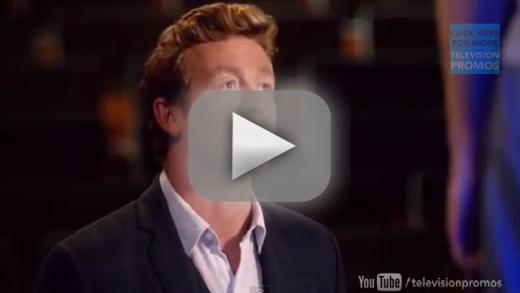 C. Orlando is a TV Fanatic Staff Writer. Follow her on Twitter.

Tags: The Mentalist, Reviews
Want more The Mentalist?
Sign up for our daily newsletter and receive the latest tv news delivered to your inbox for free!
More From TV Fanatic

On tonight's Gang Related, Ryan was forced to make a difficult decision. Which side did he chose?
On the latest episode of Satisfaction, Neil learns an important lesson about being honest with himself from Adriana while Grace struggles on her new job. Read on for analysis.

On Rookie Blue, Oliver turns down extending his contract as Acting Staff Sergeant until Duncan's dismissal hearing turns unpredictable. Read on for more.

On tonight's The Bridge, Marco is made an offer that he initially refuses. Will he agree to go after Fausto?
---