February 2013 News Archive (Page 33)
Attention, Felicity Smoak fans: do NOT miss tonight's episode of the just-renewed Arrow, as the bespectacled IT girl actually gets out from behind th...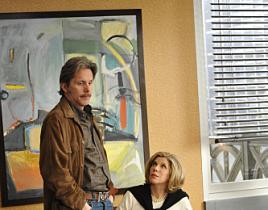 Gary Cole is on his way back to The Good Wife. The veteran actor will reprise his fun role as Kurt McVeigh on an upcoming episode, TV Guide confirms, retur...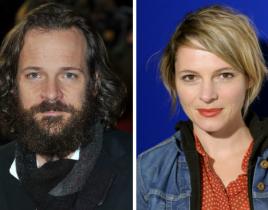 Okay, The Killing Season 3, now you have our attention. TV Line reports that Peter Sarsgaard has signed on for his first regular TV role, as the actor will...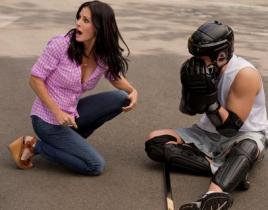 "Restless" took a slightly different form for a typical Cougar Town episode. The comedy was there, of course, but the stories for the cul-de-sac crew weren...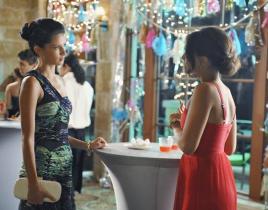 After last week's intense suspicions, Emma has come clean to at least one person in the Mercer family. Now that Laurel knows the truth, "Catch Her in the L...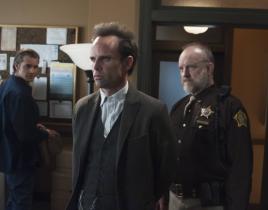 Great things can come from terrible situations. Boyd Crowder's clan has been reeling for a while now. Whether it be exterior issues via Preacher Bill...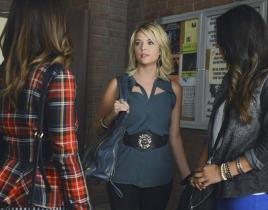 Until those last few minutes, I was fully prepared to be disappointed this week. But watching Jason get the shaft added a little excitement to an otherwise...

Castle celebrated Valentine's Day this week, but there won't be any champagne-popping in six days. Next Monday's "Target" marks the first of this show's an...
Oliver stepped away from his list of names to help Laurel in "Betrayal," while also facing off against a new villain. But that was a breeze compared to his...
In the following clip from this week's new episode of The Vampire Diaries, Elena, Stefan and Rebekah are faced with a couple questions: Where the heck is D...