February 2013 News Archive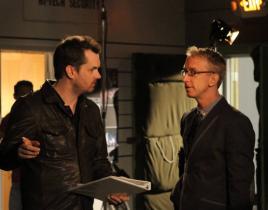 It's tough to play the "hot guy" role when you've packed on a few pounds, leaving you with less of a six pack and more of a keg. And yet, while Jim learned...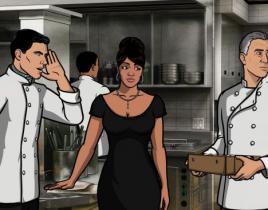 I may have never been an Anthony Bourdain fan before, but after this week's "Live and Let Dine," I am now! And, like Archer, I might have to check out that...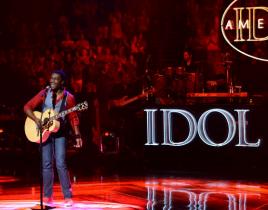 It's the final night of Sudden Death on American Idol. The guys in the competition so far haven't been spectacular. The remaining 10 will sing for the judg...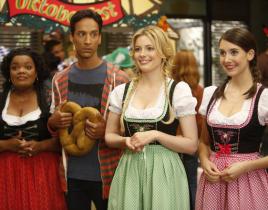 A wise man once said, "It's easy to make a good German joke, but hard to make a great German joke." Okay, that wise man was me. "Alternative History of the...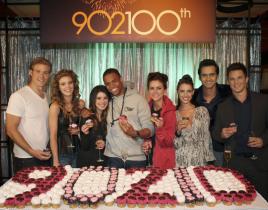 After five seasons on the air, 90210 will come to an end this May, The CW announced tonight via TV Line. The news should not come as a huge surprise, consi...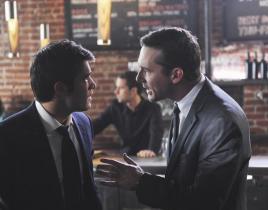 Revenge returns March 10, and following the devastation on The Amanda, Emily's commitment to justice and revenge is stronger than ever, while the Hamptons ...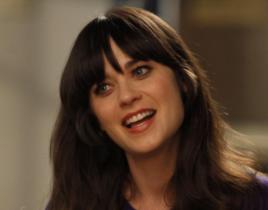 Fox has unveiled its calendar of season finale air dates, so set your DVR, plan your schedule accordingly and read on to learn when your favorite network p...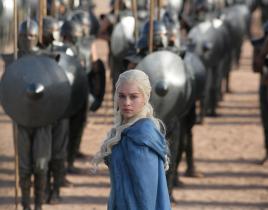 We are just a few weeks away from the Game of Thrones Season 3 premiere. And while it's not as exciting as the trailer released by HBO last week, which dep...
ABC has released photos from Grey's Anatomy's next episode, airing March 14. When the show returns for the first of three consecutive episodes airing next ...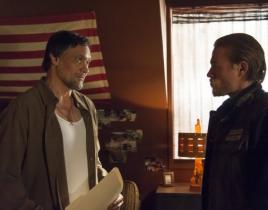 Look who else is coming back to Charming! Following the news that Donal Logue will appear on multiple episodes of Sons of Anarchy Season 6, we can now also...