January 2013 News Archive (Page 9)
Despite Tom Bradshaw's plea that Carrie stay away from Sebastian Kydd, her curiosity got the best of her in "Read Before Use," as Carrie crossed a line tha...

There was only one teen in this week's episode, so "The Teens They Are a Changin" only worked as a title for one character. On the other hand, I thin...

"Venomous Creatures" had so much to love about it, mostly due to JR Ewing. He's the king of identifying enemies and allies and swapping them at will.&...

Coming off of last week's riveting return of Pelant, I was expecting Bones to move a little more slowly. I was spot-on. Like Bones Season 3, the Gormo...

"The Astronaut and the Ballerina" was a bit of a bummer. The premise of Melanie taking to the rink as a roller derby queen is so exciting and instead of al...

Dallas is back for season two and it's better than ever, as the "Battle Lines" are drawn for an epic fight. Can the Ewings hold off Barnes Global...

The Following is one intense ride. Where the pilot set a graphic and dark tone filled with complex characters, "Chapter Two" dug deeper into the twisted wo...

As much as I hate to admit it, "Dressing for the Charade" might have to be known as the episode where John Kennish found my good side. He was on fire with ...

The return of Jorge Garcia. Cassidy Freeman portraying a classic male fairy tale character. And Mary Margaret, armed with a crossbow. Once Upon a Time Seas...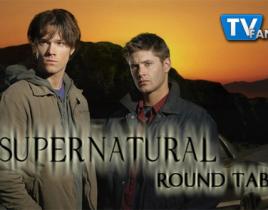 Felicia Day returned to Supernatural for an especially fun hour of television last week, as "LARP and the Real Girl" introduced some Live Action Role Playi...