January 2013 News Archive (Page 3)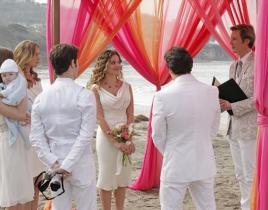 Promotional photos from the February 10 Revenge wedding episode have been released, and they certainly hint at a happy ending for Jack and Amanda, who tie ...
Ready to be introduced to the Men of McKinley? Like you've never seen them before? On tonight's new episode of Glee Season 4, Sam and company bare almost a...
In three new clips from tonight's Grey's Anatomy, we see the doctors attempt to save the ER from budgetary elimination. It's all about the numbers. So wher...
The CW has released a new poster for The Vampire Diaries in honor of February Sweeps. And not only is the promotional shot sexy, the tagline may reveal a f...
"Hits and Myths" started off with Juliette Pittman in control of the Hawks - and if you thought the responsibility would make Marshall's daughter grow...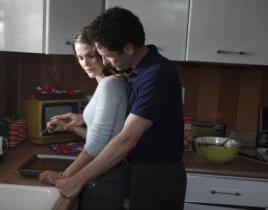 The Americans is faced with unusual task: make the premise of two KGB agents living on U.S. soil into a frightening concept. This is difficult to achieve b...

This was a fantastic Supernatural outingm with major kudos to writer Adam Glass (who also wrote the Garth episodes "Party On, Garth" and "Southern Comfort"...

Chicago Fire returned from its three-week break with "Warm and Dead," an episode that featured a shocking death, some travel troubles and Otis heading else...

Tonight, American Idol travels to San Antonio to find out just how much bigger the potential stars are in Texas. The judges also travels to Long ...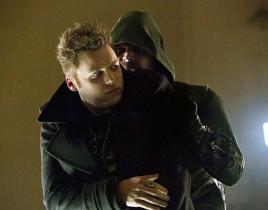 We finally had an hour where it felt like we were watching an adaptation of a comic book on "Vertigo," thanks to Seth Gabel's excellent portrayal of The Co...