While fans await the return of Glee Season 4 on January 24, Fox Entertainment President Kevin Reilly addressed the long-term future of the show at this week's Television Critics Association winter press tour.
Reilly said he's negotiating right now for a fifth season ("and beyond") with Ryan Murphy and it's possible that 2013-2014 could see the show's focus shift entirely to The Big Apple.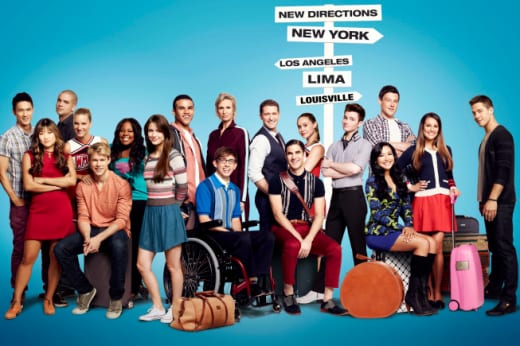 "I wonder - could it, and should it, naturally move [to New York City]?" Reilly asked, adding that Glee could still follow  a"broad array of characters," if New York becomes the primary location:
"It's like life: You have relationships, you have friends - they go off, their lives go on, and you get together and maybe you maintain a friendship, maybe you lose distance. I think we can do that within this world of people you followed."
Overall, it's unclear what lies ahead, but Reilly seems opportunity to continue to include cast members such as Dianna Agron, Mark Salling, Amber Riley and Naya Rivera in some capacity.
"Some of them have moved on to other things or wanted to move on to other things," he said, "but they love the show, and this gives them a chance to come back and do an arc. It would be fun to continue that morphing."
What do YOU think, TV Fanatics? Do you want to see Glee Season 5? And, if so, should it be based on New York, Lima or split between the two?
Matt Richenthal is the Editor in Chief of TV Fanatic. Follow him on Twitter and on Google+.