The TV Fanatic staff with another year-end Round Table discussion.
Having already debated the Best Male Performance of 2012, along with Best Female,  Best Couple to Best Villain, Best Feud and Best New Show... it's now time to focus on the Best Episode of the past 12 months.
Browse through our takes and then weigh in with your own...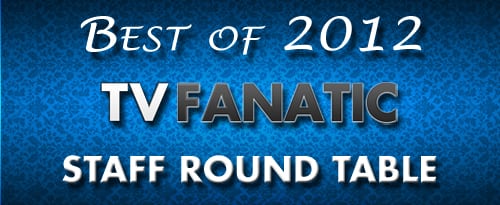 Matt Richenthal: Game of Thrones, "Blackwater." An incredible display of action that I never thought I'd see on the small screen, capped off by an inspiring speech from Tyrion.
Miranda Wicker: The Vampire Diaries, "My Brother's Keeper." Three words: Hot Delena Sex.
Kate Brooks: The Revenge Season 1 finale, "Reckoning." Emily Vancamp's acting was at its best here. This finale left me speechless and in complete anticipation for Revenge Season 2. The final scenes were set to Florence + the Machine's song "Seven Devils." Talk about perfection! Can you tell I am obsessed with this show?
Carissa Pavlica: Fringe Season 4, "Worlds Apart." The last time we saw the alterverse, when the Walters finally sat down and had an amazing - but all too brief - talk on the floor in a hallway. Tears were shed and memories made.
Nick McHatton: The Awake series premiere.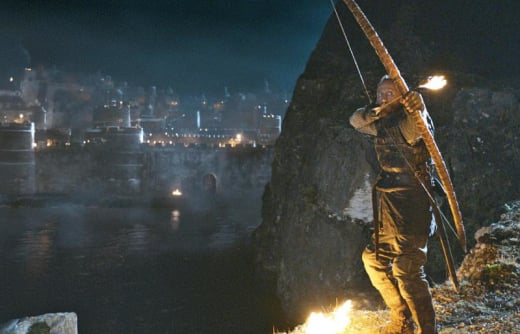 Leigh Raines: Scandal, "Blown Away." I seriously held my breath the entire episode. Everything with Huck had me flipping out and those flashbacks - particularly the one in the rose garden - were amazing. Best I've ever seen Liv and Fitz.
Carla Day: Homeland's "Q&A" was a riveting, suspenseful and shocking hour of television. The acting, writing and set were all so perfectly aligned. It was the outing that Brody, the Marine, truly realized he was Brody, the terrorist, and Carrie's theory was validated.
Dan Forcella: Wilfred Season 2 pushed the series into the top tier of comedies, but "Honesty" was even a notch above the rest. Between the creation of the cat killer video, Wilfred's rant and his eventual snuggle with the tortured animals, this was the funniest episode of the year.
Steve Marsi: Split vote between New Girl's "Menzies" and Parks & Recreation's "Bus Tour."
Gabrielle Moss: Bob's Burgers, "Full Bars," the Halloween episode. I had to wait til October to hear a Queen Latifah joke on network TV this year, but it was worth it!
Christine Orlando: As a Castle fan, "Always" was a fantastic season finale. It moved Beckett's mother's murder forward and coupled it with a frightening fight scene that left her dangling from a rooftop. But the best moments were Castle finally telling Kate exactly how he felt about her, Kate showing up on his doorstep and an incredibly steamy, romantic kiss up against his front door that led to what fans had been begging for since the show's inception.
Lisa Palmer: Mad Men's "The Other Woman." One hour of television opened up an entire dialogue about whether Joan's choice was regressive or progressive for the women's movement. And I'm still thinking about it!
YOUR turn, TV Fanatics: What was the best episode of television you watched this year?