FX has assured viewers of fantasy football jokes and raunchy references well into 2013, as the network announced today a fifth season pickup for The League.
Said Nick Grad, Executive Vice President of Original Programming, in a statement:
"The League is flat-out one of the funniest shows on television. Co-creators Jeff and Jackie Schaffer have such a perfect take on the material and the show has an amazingly talented ensemble cast of stars. Another season was an easy decision and we hope to have it on our schedule for many more years to come."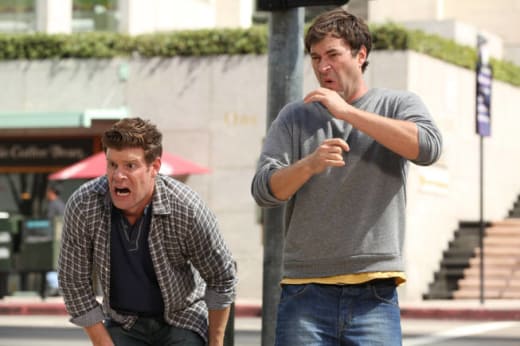 The sitcom is averaging 1.6 million viewers for its first-run episodes every week, with most of those in the coveted 18-49-year old demographic.
"It's a dream job," says Schaffer. "We get to make a show we love with a brilliant cast on a fearless network. If the Mayans and Dirty Randy are right and the world ends tomorrow, at least we can say we made it to Season 5."
The League Season 4 wraps up tonight with a pair of episodes.
Matt Richenthal is the Editor in Chief of TV Fanatic. Follow him on Twitter and on Google+.