The CW has released a casting breakdown for its vision of Wonder Woman.
With the network planning a pilot about the early days of this comic book character, before she grew into a warrior princess with unique powers, Deadline reports some unsettling news for loyal followers of the superhero.
In The CW's version, she somehow will NOT be named Diana Prince.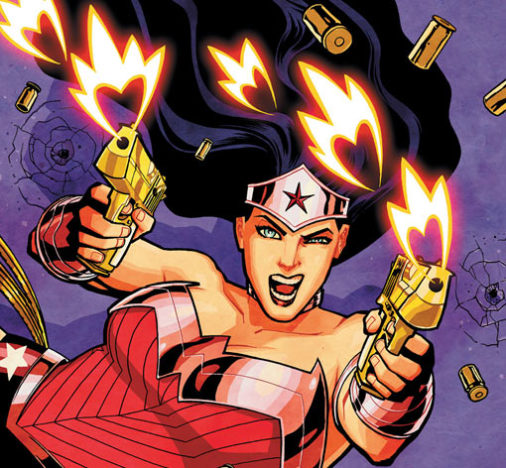 Here is what we do know about her based on the casting breakdown:

The character will be named Iris and she will hail from a "secluded country," having spent the major it of her life as a battlefield champion.

She's in awe of our world - from skyscrapers to ice cream - because she her home life has been full of "relentless brutality. But she's also ignorant in every facet of it, unaware of societal norms or customs and lacking any kind of filter.

She's honest and she can tell when someone is lying.

The notes conclude: "Iris is a fierce warrior with the innocent heart of a romantic ­and she will fight to the death to make the world safe for innocents and true romantics everywhere."

It's important to remember that the project is in its infancy. A script has not even been written yet.

Still, it's impossible not to ask and speculate: WHO SHOULD PLAY WONDER WOMAN?

Matt Richenthal is the Editor in Chief of TV Fanatic. Follow him on Twitter and on Google+.

Tags: TV News