The word is out: A Boy Meets World spinoff is in the works at The Disney Channel.
In reaction to the news, our staff first popped some champagne - and then stopped to wonder: What other shows would we love to see rebooted?
We answer that questions (sometimes seriously, sometimes less so) in the following TV Fanatic Round Table. Read our responses and then jump in with your own...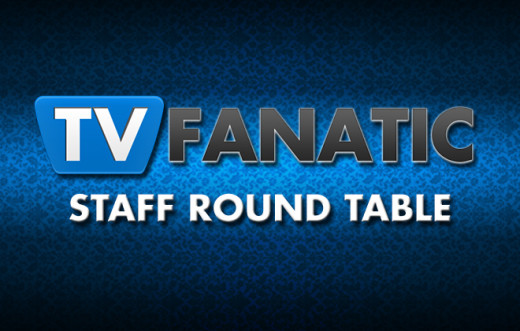 Matt Richenthal: Saved by the Cell. Screech gets imprisoned for trying to peddle the Dustin Diamond sex tape at Bayside, only for his life to be resurrected behind bars when he reconnects with AC Slater, who is serving time for steroid distribution.

Carissa Pavlica: The Wonder Years. It would be cool too see what happened with Kevin, Paul, Winnie and the gang, especially since they grew up in the 60s.Where are they now? What have their kids become? It could be like Parenthood in a way, but following the families of an extended group of friends.

Christine Orlando: This question has already been answered for me. I grew up on Dallas, literally. It started when I was seven and ended when I was 20! Given all the crappy spinoffs and movie ripoffs of some of my other favorites, I'm thrilled that the Dallas reboot has been done so well. Long live the Ewings.

Miranda Wicker: The Really, Really Full House. That family just keeps expanding.

Leigh Raines: Still Friends. I always wanted to know if Ross and Rachel get married. Even though I wasn't a fan of the later seasons, I still wish we got a flash forward. I also want to pretend that the Joey spinoff never happened. Can we all agree on that??

Eric Hochberger: Sunday Night Lights. Eric Taylor is now the coach of the Tampa Bay Buccaneers.

Steve Marsi: The East Wing. A behind-the-scenes, walk-and-talk heavy look inside the life of a high-powered FLOTUS and her staff.

Jim Garner: Being a CSI fan and from Texas, I would love to see CSI: Austin where the show can use the strangeness and fun of Keep Austin Weird in its storylines.

Neil Lynch: That's Quagmire! or Air Quagmire. What happens to Quagmire when he holes up in the cities he flies to? This series uncovers the dirty, debaucherous, lecherous and nefarious activities Quagmire indulges in when he's away from home.

YOUR turn, TV Fanatics: funny or serious, which spinoffs would you love to see?

Tags: Commentary, Round Tables
Want more Commentary?
Sign up for our daily newsletter and receive the latest tv news delivered to your inbox for free!
More From TV Fanatic

Our Suits Round Table team gets "Litt the Hell Up" as they debate mixed signals, telling the truth and favorite moments from last week's episode. Ready to join in the fun?

Our Days of Our Lives round table teams up with MyHourglass to debate if Will took his tirade against Sami too far and whether Abigail has suffered enough after this week's Days of Our Lives.

Gather around, Pretty Little Liars Fanatics. Let's discuss "Run, Ali, Run."

Join in on the discussion as we ponder over the events in Suits Season 4 Episode 5, including Harvey and Mike's temporary truce, the adventures of Louis and Donna, and more.
---