Revenge airs an all-new episode this Sunday, "Exposure." Following a one-week break, the ABC primetime soap returns November 25 with an origins episode, "Lineage," which takes us all the way back ... to 2006.
Hindsight's 20/20 for Victoria on this night. Madeleine Stowe's typically unflappable character gets a surprise visit from her estranged mother (guest star Adrienne Barbeau) and all the baggage that comes with it.
This triggers memories of her tumultuous upbringing and reveals a new side of the Ice Queen.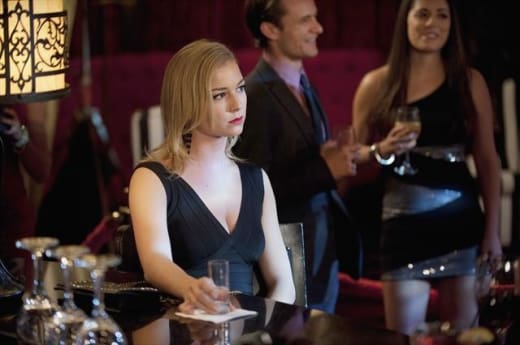 Meanwhile, we will see Emily embark on her first mission under Takeda's training, where she meets Aiden and learns of his own revenge path. From the looks of the episode photo gallery, Ashley makes an appearance too.
Not coincidentally, 2006 is also the year Nolcorp goes public, and Carl Porter gets into hot water as he crosses the wrong people on the docks. Should be a quality episode - not that many Revenge installments aren't.
Click to enlarge pictures from "Lineage" and share your predictions below!
Steve Marsi is the Managing Editor of TV Fanatic. Follow him on Google+ or email him here.