This was one of those Grey's Anatomy episodes that viewers will either love or hate. They will love the fact that it focused on the heart of this series: Yang and Grey. They will hate that the other main characters were pretty much MIA and the majority of the other individuals featured were new. Where do you fall in this debate?
Let's discuss "Beautiful Doom."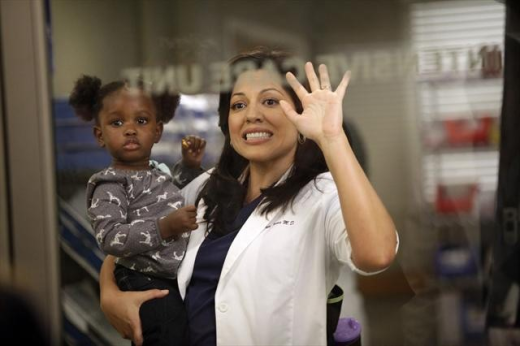 I adored the hour. It focused on the two characters that are most beloved. Those who have been watching Grey's Anatomy from the beginning feel a connection to these women. Nothing was proven more in this episode that these girls have grown up in a major way, but they both need help from time to time.
Goodbye Minnesota. The writers took a major chance on sending Cristina to another hospital. How was this going to work? Was it going to work? Turns out it did.
Yang developed quite the friendship with Dr. Thomas and the events here were a shock. She was able to learn from this man in a way she hasn't learned since Dr. Burke. There had to be a reason to send Yang back to Seattle. Who would have guessed that her Clinic BFF would drop dead in the OR? Shonda... you did it again. I know I wasn't the only one who teared up when Mr. Feeny died. William Daniels, you were a great addition to the show. Who knows, maybe he is heading back to his old stomping grounds.
The death of her dinosaur friend sent Yang back to Meredith. Is she here to stay? I'm guessing yes - and couldn't be more happy!
This Isn't Lexie. Meredith struggled with a case that resembled the same trauma Lexie endured in the woods. Did it hit a little close to home? Absolutely. It needed to. There has hardly been any mention of Little Grey this season. Let's not forget that she was Mer's sister, Jackson's girlfriend and a co-worker and friend to everyone else.
Mer rocked it as a successful mother who needed a little help. Zola got passed around through the doctors, but Grey was able to save her patient. She even finished up with a 30-second dance party. Awesome.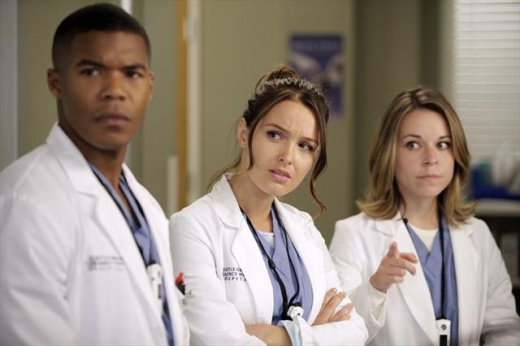 Grown Ups. These characters have made some serious strides since they started out at Seattle Grace. Watching Meredith get her daughter ready for day care, remembering the fish sticks for multi-cultural day, all while potty training Zola and saving a woman? It has never been more obvious that she is no longer dark and twisty. I can't say that I don't miss the train wreck she used to be, but Grey is all grown up. Yang too - she's more evolved, caring, compassionate. Love it.

The switching back and forth and split screens of the two BFFs were a little much at times, but it worked. Grey's Anatomy continues to find ways to hook its viewers back in when things haven't been completely up to par. 

Overall, a great episode. We lost a new friend but Seattle gained back an old one. Spending so much time on these characters led to some hilarious one liners that you can check out on the Grey's Anatomy quotes page. Hit up the comments section and let us know what you thought of "Beautiful Doom."

Did you enjoy the focus on the BFFs or did you miss the rest of the SGH crew? Check back later in the for the . Until next time, TV Fanatics. 

Tags: Grey's Anatomy, Reviews