Tournament of TV Fanatic Quarterfinals: Zooey Deschanel vs. Anna Torv!
Welcome back to the 1st annual Tournament of TV Fanatic!
It's time for you, TV Fanatics, to choose your favorite Fox star! We have chosen 16 stars for this fan-driven showdown. The concept is easy: Pick your favorite of the two pairs in each poll. That's it!
Chris Colfer and Jane Lynch started off round two yesterday in an all-Glee matchup. Now it's New Girl Zooey Deschanel against Fringe star Anna Torv! Cast your virtual ballots below!
This poll is now closed! Here were the results:
33.6%
Zooey Deschanel
66.4%
Anna Torv
Total Votes: 1677
We will post polls of these respective Fox matchups daily, and then after each round, update the bracket as some stars advance, while others are eliminated, until the winner is crowned. Make sense?
Here's the updated Tournament of TVF FOX field: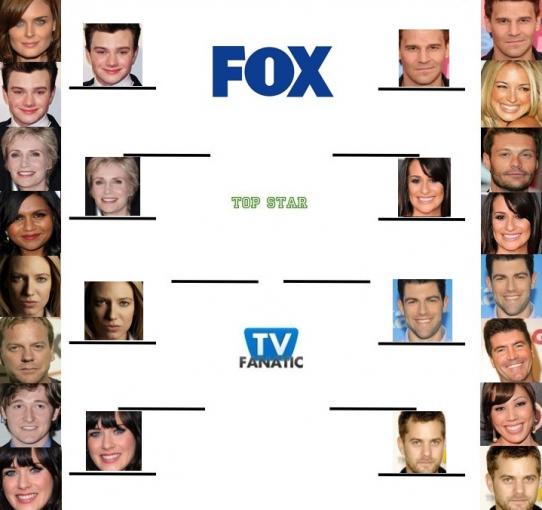 Second-round matchups to come: David Boreanaz vs. Lea Michele; Max Greenfield vs. Joshua Jackson. Happy voting!
Steve Marsi is the Managing Editor of TV Fanatic. Follow him on Google+ or email him here.
More From Around the Web