Poor Rebekah. This really has not been her season so far on The Vampire Diaries.
The unloved Original is at the center of the latest Caption Contest, with most responses referencing her lack of self-esteem. The funniest and this week's winner? It's posted below and it was submitted by a reader named "Jadelena."
Thanks to everyone who participated and, come on people, let's get those number of responses up! A new photo is published and a new game begins every Friday!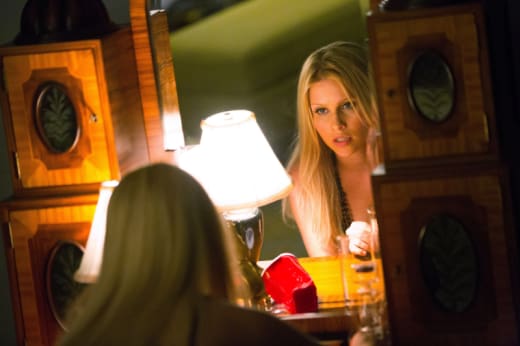 Mirror mirror on the wall, who's the... oh, nevermind. It's just going to say "Elena."