Beware: If you take a borrowed Ferrari for a joy ride, you may get mistaken for the owner and be shot to death.
Then, NCIS may not even consider the possibility of a mistaken identity until after they find the killer and are looking for a motive.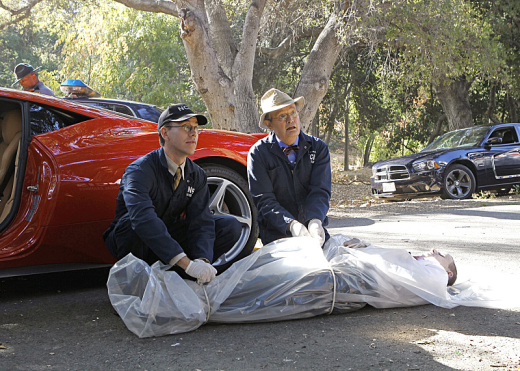 The course of the NCIS investigation seemed off to me. As soon as NCIS found out that Colin Boxer took the car for a joy ride, I assumed that he was killed by mistake. Maybe I've just watched too many procedural shows, but a fancy car like that draws attention.
For that reason, the hour didn't really work for me. The investigation followed the path of the gun, but there was nothing tying Kim Taylor or her brother, Kris, to Boxer. They looked into Colin Boxer a little and found the bookie, Joey Zambrano, as a possible suspect, but  didn't lead anywhere.
Yet, they never looked into the billionaire, Vijay Chaya. It wasn't until Kris identified his roommate, Alec Dell's motorcycle that they tracked down a connection to Vijay.
Vijay was a bit creepy too, wasn't he? I loved the way that Abby rejected his advances. She was wearing a very cute outfit, as usual. As fun as a trip to St. Croix for a meal could be, she was right to turn him down.
As disappointed as I was in the investigation, the motive for the murder was also a bit flimsy. It's possible that a college student like Dell would kill the owner of a company that stole his idea and was going to make millions off of it, but it just seemed to come out of nowhere. 
The trap Gibbs put into motion to trap Dell was nice end to the case. The kid was definitely going to need money and it fed into his ego and desire for recognition for the product that he created. Too bad he won't be able to spend the money.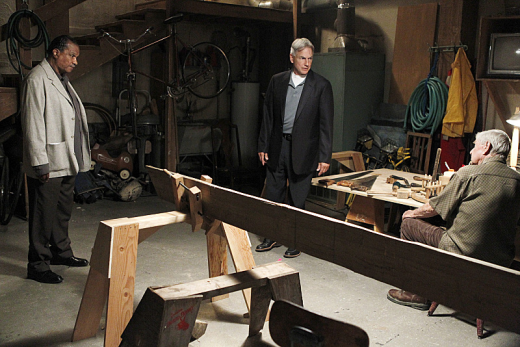 While investigating the case, Tony saw a Congressional Medal of Honor at the pawn shop and questioned the owner about it. Since she couldn't legally buy it, she lent the owner $3,000 for it to help him out. 

The owner was Gibbs' "Namesake" Leroy Jethro Moore. I'm surprised that Gibbs never ran into Moore over all those years of being in the military and living so close to each other. But they hadn't seen each other since Gibbs was in high school.

This reunion was touching for Gibbs, his father and Moore. After so many years apart, the truth came out and they were able to put it aside and move on. Moore is no longer all alone without family and perhaps Jackson Gibbs won't be alone in Stillwater any longer either.

This was a nice tribute to the Montford Point Marines, who were awarded the Congressional Gold Medal on June 27, 2012.

Carla Day is a staff writer for TV Fanatic. Follow her on Twitter and on Google+.

Tags: NCIS, Reviews