She said she's all his on last night's Gossip Girl, but is the show about to throw a wrench into the widely-anticipated Chuck and Blair endgame? A new tease from E! Online's spoiler column today suggests as much.
On the possibility of Chuck and Blair getting married on the series finale, the site says:
"Can't dish on anything that far out (the finale is crazy top secret, despite the recent photos leaking, which may or may not be red herrings) but we can tell you that you Chair fans best prepare for some heartache in episode seven."
"We're hearing C and B are in very different places in their lives and it doesn't bode well for them at that point."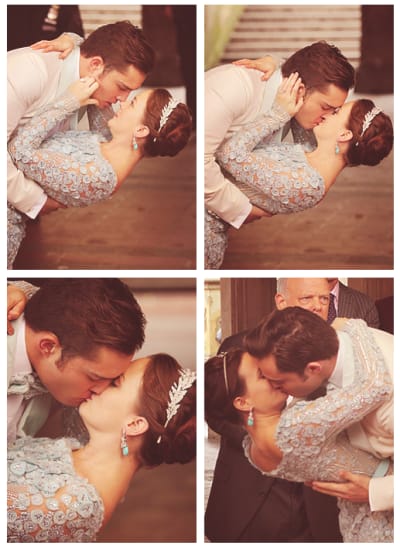 Doesn't sound good, but then again, Chair has weathered so many ups and downs that an obstacle in episode seven still leaves time for them to turn it around ... or does it? Is it possible they won't be together in the end?
As many of you likely know, based on pics and videos posted last week:
The question remains, however: Is any of it real? Or is there a twist?
Share your thoughts on Gossip Girl's December 10 finale below.
Steve Marsi is the Managing Editor of TV Fanatic. Follow him on Google+ or email him here.